Shark Profiles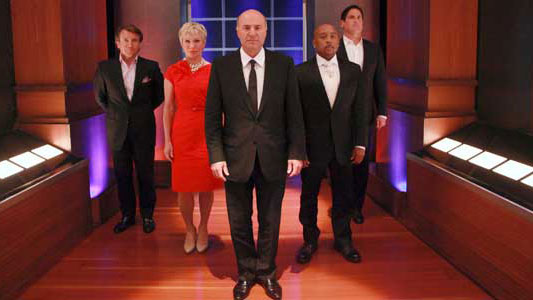 Below is a list of the Shark Profiles. The Sharks listen to Entrepreneurs who make the pitch of their life on National TV, looking to get funding for their business ideas. The Sharks almost always counter, what Entrepreneurs propose, but occasionally, The Sharks are willing to pay more to beat another Shark out of the deal.
The Sharks all began as Entrepreneurs prior to transitioning into the investor role, giving them a unique perspective, when critiquing each deal. So far, eight investors have participated on the show. Two of the investors, Kevin Harrington and Jeff Foxworthy no longer appear, while QVC Queen, Lori Greiner, and Real Estate Mogul, Barbara Corcoran rotate appearances.
The Shark Profiles
Daymond John        – Founder and CEO/President FUBU, FB legacy and Shark Branding
Robert Herjavec      – The Herjavec Group, Dragon's Den,
Barbara Corcoran  – Founder, The Corcoran Group
Mark Cuban              – Owner, Dallas Mavericks, Landmark Theatres, Magnolia Pictures
Kevin O'Leary          – O'Leary Funds, O'Leary Fine Wines
Lori Greiner             – Queen Of QVC, Inventor and Entrepreneur
Nick Woodman – Owner Go Pro Cameras
Steve Tisch – Film and TV producer and NFL executive
John Paul DeJoria – Hair Care Tycoon and Philanthropist
Chris Sacca – former Google executive and the founder of VC firm Lowercase Capital
Ashton Kutcher – TV Personality and Actor turned Venture Capitalist
Troy Carter – founder of entertainment management company Atom Factory
Kevin Harrington  – Co-founded HSN (Home Shopping Network), TV Goods, As Seen On TV
Jeff Foxworthy       – Comedian, Brand Builder and Investor
The Sharks Appearing on Dragons Den
The Canadian Reality TV Show, Dragons Den, provided the inspiration for ABC's Shark Tank. Two Sharks, Robert Herjavec and Kevin O'Leary, also appear on Dragon's Den. The show is blocked in the USA, but clips occasionally make it into Google feeds and YouTube.
Investors Don't Fight Like The Sharks…
Just because, an Entrepreneur never experienced a negotiation like what happens on Shark Tank Reality TV, doesn't it won't happen in real world negotiations. Each investor offers a different approach, and sometimes you will find yourself in a room full of investors, pitching to 10,20 even a hundred investors if you have the connections.
The best strategy to deal with The Sharks or any investor, is to study the previous episodes, join Toastmasters and practice your pitch, and know your numbers. You can never be too prepared to walk into the Shark Tank.