ENCORE PRESENTATION FRIDAY, JUNE 2 AT 8 PM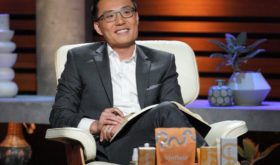 Tony Xu makes his first appearance as a "guest Shark" in Shark Tank episode 1411. He'll join Mark, Barbara, Kevin and Lori in evaluating four new businesses seeking a Shark's cash and business advice. Will Gwyneth or the … read more...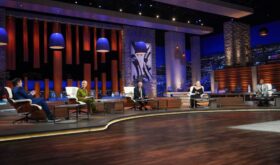 Shark Tank episode 1422 is the season 14 finale. Mark, Barbara, Kevin, Lori and Daymond are on the panel to close out the show's 14th season. Together, they'll evalaute 4 new businesses and decide if they're worthy of an … read more...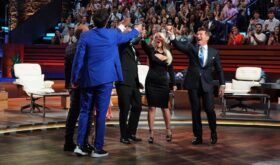 Let's face it, if you're a fan of Shark Tank like me, you probably thought Shark Tank Live sucked. I do too. While I understand the novelty of it, it came off like an episode of The Price is Right. I half expected Rod Roddy to be the announcer. Now I like The Price is […]
Let's face it, if you're a fan of Shark Tank like me, you probably thought Shark Tank Live sucked. I do too. While I understand the novelty of it, it came off like an episode of The Price is Right. I half expected Rod Roddy to be the announcer. Now I like The Price is […]
Entrepreneur Brooke Knaus created The Tucky Belt because she was noticing a fashion trend on Tik Tok. Women were tucking in their tops to their bras to get the "tucked in look." Brooke says the look made her feel better about her body after having her second child, but tucking her top into her bra […]