ALL NEW SHARK TANK FRIDAY, MARCH 31 AT 8 PM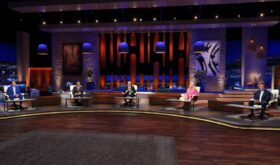 Daniel Lubetzky joins Mark, Damond, Kevin and Lori in Shark Tank episode 1415. Together, the five Sharks will evaluate and possibly invest inn four new businesses. Which Sharks make offers tonight? Joshua Thurmond hopes to … read more...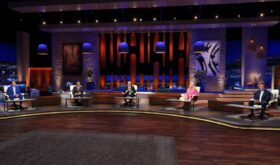 Daniel Lubetzky returns in his "recurring guest Shark" role for Shark Tank episode 1412. He'll join Mark, Daymond, Kevin and Lori in evaluating four new businesses seeking a Shark as an investor and partner. Will Daniel or … read more...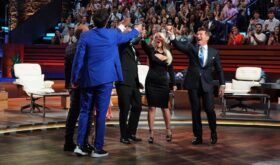 Let's face it, if you're a fan of Shark Tank like me, you probably thought Shark Tank Live sucked. I do too. While I understand the novelty of it, it came off like an episode of The Price is Right. I half expected Rod Roddy to be the announcer. Now I like The Price is […]
Let's face it, if you're a fan of Shark Tank like me, you probably thought Shark Tank Live sucked. I do too. While I understand the novelty of it, it came off like an episode of The Price is Right. I half expected Rod Roddy to be the announcer. Now I like The Price is […]
Jordan Stern invented his Ice Cream Canteen because he likes ice cream. What he didn't like was how ice cream doesn't travel well. Stick a pint in your cooler for an hour or two and you'll see why. You'll end up with ice cream soup. Jordan had the same experience on a nationwide camper van […]