ALL NEW SHARK TANK FRIDAY, DECEMBER 2 AT 8 PM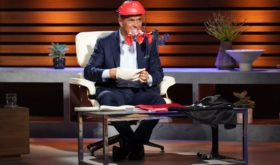 "Recurring Shark" Daniel Lubetsky joins Mark, Daymond, Kevin and Lori in Shark Tank episode 1406. Together, they'll evaluate 4 new businesses seeking an injection of capital and a Shark's mentorship. Will the Sharks make any … read more...
ENCORE PRESENTATION FRIDAY, DECEMBER 16 AT 8 PM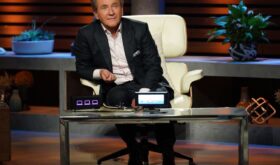 Mark, Daymond, Kevin, Lori and Robert are the Sharks for Shark Tank episode 1321. Together they'll hear pitches from four new businesses seeking investments from the wealthy panelists. Will the Sharks bite on any deals … read more...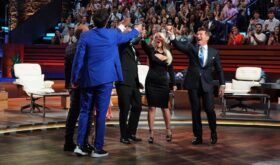 Let's face it, if you're a fan of Shark Tank like me, you probably thought Shark Tank Live sucked. I do too. While I understand the novelty of it, it came off like an episode of The Price is Right. I half expected Rod Roddy to be the announcer. Now I like The Price is […]
Let's face it, if you're a fan of Shark Tank like me, you probably thought Shark Tank Live sucked. I do too. While I understand the novelty of it, it came off like an episode of The Price is Right. I half expected Rod Roddy to be the announcer. Now I like The Price is […]
Mark Lin started making slime as a teenager and started Slimey Honey when videos of his slime went viral on Tik Tok. His is no ordinary slime, it's filled with glitter and small plastic bauble toys. He even adds aromatherapy scents to his slime. There are themed slimes for each season, slime that looks like […]