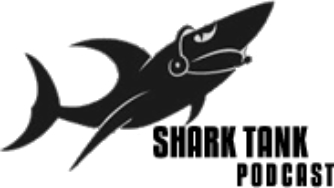 TJ Hale, creator and host of the Shark Tank Podcast, interviews just as many Sharks as I do here at the Shark Tank Blog, except he does podcast interviews. Written and spoken interviews both have their place in media, but the most important thing when conducting an interview is asking good questions. TJ does that when he interviews someone for Shark Tank Podcast – whether it's a Shark Tank entrepreneur, a Shark Tank journalist, a Shark, or just an entrepreneur that can add to the discussion.
Here's some information about TJ:
He interviews the BEST Shark Tank entrepreneurs, taking you behind the scenes of what happened in the tank AND what has happened afterward: the deals, the sharks, and especially, the things they are doing now that are helping their businesses.
TJ is an entrepreneur who enjoys helping inspire and instruct others to take their game to the next level. You can subscribe to the podcast via Itunes and share it with fellow fans of SHARK TANK!
TJ asked to have a presence on Shark Tank Blog, so we've created this page as a resource for fans of the show. The links below contain every episode of Shark Tank Podcast. Enjoy!
Shark Tank Podcast Links
Shark Tank Podcast Web Page
Season One Podcasts
Season Two Podcasts