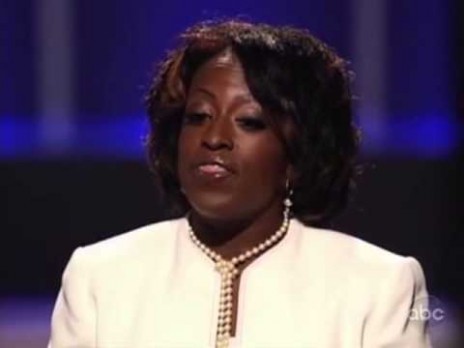 Rikki Farrar comes to the Shark Tank in episode 105, looking for investment in her company, Good Grief Celebrations. When her mother passed away a few years prior, she requested that Farrar arrange a celebration of her life. Farrar complied, putting together a party complete with DJ and open bar. Friends and loved ones were so impressed with the unique way in which her memory was honored, Farrar was inspired to offer her services to other grieving families.
She presents her business as a "concierge" for funerals, handling the service, writing a eulogy, and arranging for family gatherings after the service.  Will the Sharks be impressed with the idea of a party service for the dead?
Good Grief Celebrations Shark Tank Recap
Farrar comes to the Shark Tank with a business proposition. In return for a modest $50,000 investment, she's offering 25% of her business. She explains the specifics of what her business offers, and mentions several celebrities, including Micheal Jackson, Bernie Mac, and Richard Prior, who had a "celebration of life" in lieu of a traditional funeral. Robert Herjavec wants bottom-line numbers. He asks if she's had any sales. Farrar responds that she's had $11,000 in sales in the past year. The Sharks are not impressed with this number.
Herjavec asks where she got the inspiration for Good Grief Celebrations. Farrar describes her mother's celebration. Kevin O'Leary compares the party to an Irish wake, and says he "loves" the idea, and that people are "dying to get in" to the business. He adds that "there's never a better time to up sell, than when a family is stricken with grief, because they're no longer looking at the margins."
The other Sharks give O'Leary some flak for his callousness, but he responds that he's here to make money, and what he wants to know is how Farrar intends to make money with her business. He asks how she intends to compete with funeral homes, since their business model already covers nearly all her services. Farrar explains that she takes a therapy dog into Hospice care and nursing homes. Robert Herjavec is visibly disturbed by her sales techniques. He questions whether she's taking advantage of grieving families. He declines to offer a deal based on that. Barbara Corcoran quickly follows, because she finds the business "creepy." Daymond John is out based on the low profit potential. Kevin Harrington calls the business "ambulance chasing" and is out. O'Leary says that "you're not making any money, and for that reason, and that reason only, I'm out."
The Sharks have spoken. Farrar leaves the Shark Tank with no deal.
Good Grief Celebrations Shark Tank Update
With no deal on the table, Good Grief Celebrations was read its last rites. There's no sign of the company online today, except in mentions here and there. Like a ghost, the business idea haunts the archives of viewer's memories, but no longer has a physical presence on the earth. Like many shaky business ideas before it, Good Grief Celebrations has gone to dust, and the Sharks have laid it to rest.
Company Information
Closed.