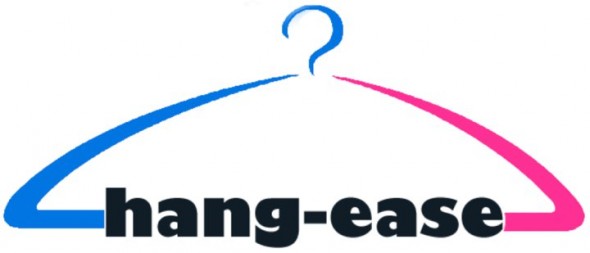 Ryan Landis hopes to hang out with the Sharks and score an investment for HangEase, a retractable hanger, in episode 526 on April 4. Ryan invented HangEase when he was in the third grade, way back in 2003, for a school invention contest. His product caught the eye of another parent who owns a business that sells to Wal-Mart. Ryan got a patent attorney and placed the product in about 100 stores.
Fast forward to Shark Tank 11 years later and Ryan, now about 20, wants to put HangEase on lots of store shelves. The product is trademarked and patented, but not much has happened with it since the initial surge in action from about 2003 to 2006. There currently isn't even a way to purchase it online. Ryan was probably busy being a kid, but now he's interested in building HangEase into a business. He's likely looking to partner with a Shark to amp up production and distribution, plus get a nice infusion of cash.
HangEase Shark Tank Recap
Ryan enters the Tank seeking $80,000  for 30% of his business. He gives his pitch and shows how the hangers work. He hands out samples and said he didn't work on the business for 10 years to  focus on school. He's previously sold 400,000 hangers in Wal Mart. That scrubs up to $200,000 in sales and $70,000 in profits. The Sharks are wondering why Wal Mart stopped selling them. He tells Lori he has a fully issued utility patent but Lori says she's seen similar hangers.
Robert doesn't see the need for the product; he's out. Kevin says the product "bores the crap out of me," he's out. Barbara doesn't like the fact Ryan took time away from the business, she's out. Mark says he'll do $80,000 for 30% contingent on patent verification. He invites Lori to join him in the deal and she does. Ryan accepts.
HangEase Shark Tank Update
The Shark Tank Blog constantly provides updates and follow-ups about entrepreneurs who have appeared on the Shark Tank TV show. The deal with Lori and Mark never closed and Ryan never resurrected the business. He was indeed granted the patent back in 2007. It seems he's moved on to bigger and better things as he's patented a Lytic peptide biosensor in 2019, whatever that is. As of March, 2022, the website is down as is social media. It looks like this business is done.
Posts About HangEase on Shark Tank Blog
Company Information