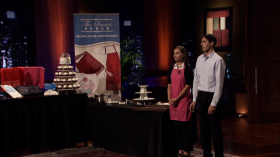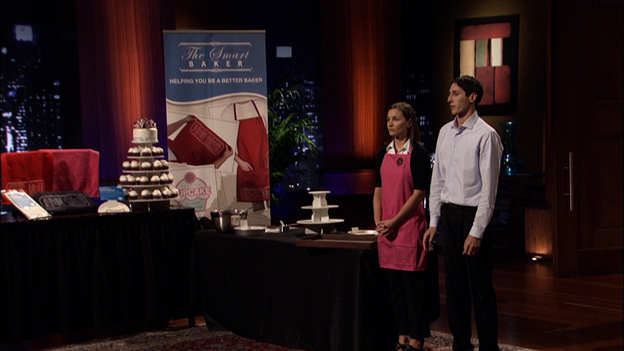 Baking goodies for the holidays is practically a national pass time and Smart Baker entrepreneur Daniel Rensing is banking on that fact. The young Florida entrepreneur who got Smart Baker funded by Barabara Corcoran in episode 311 has really stepped up his game in the past few months. He recently shipped a lot of product to an Amazon wholesaler for Christmas shopping season, he's redesigned The Smart Baker website, and he's hoping all those home cooks will be baking cookies, pies, and cupcakes for holiday desserts, using Smart Baker products of course!
 Holiday Baking + Smart Baker = Delicious!
Daniel and his wife Stephanie never completed their deal with Barbara Corcoran, but that hasn't stopped the Rensings from accelerating the reach of their baking accessory products. Stephanie has gone back to teaching, so Daniel has been running the company. Daniel has a strong social media presence and he is very active in the Shark Tank community of entrepreneurs. He's been working hard at redesigning the website and reaching out to people who love baking everywhere.
The baking accessory that started it all for the Rensings is their conversion chart/apron. Common measurements and conversions are printed for easy reading right on a baker's apron for quick and easy reference. One of my favorite baking products Smart Baker carries is their pre-cut parchment paper. The Smart Baker sells parchment paper pre-cut to the shape and size of pie pans and standard cookie sheets, making things one step easier when baking up holiday goodies. Combining some parchment paper with one of Smart Baker's conversion table aprons makes a great gift for that special someone who does a lot of baking for the holidays or even year round. Other Smart Baker products include cake stands, cupcake towers, cake stands, and rolling pins. There is something for everyone who loves baking at the Smart Baker.
There is no doubt Smart Baker will continue to grow their business. They sell a TON of their durable, re-usable cupcake towers and their other accessories are a big hit too. Even though the Rensings didn't get the funds from Barbara, they showed how a business can build on the momentum of a Shark Tank appearance. Their products will surely continue to be a big hit for years to come.