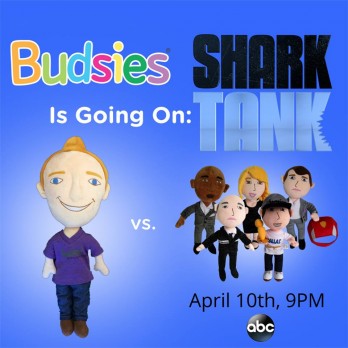 Every kid loves stuffed toys, but Alex Furmansky thinks they'll like Budsies, his custom stuffed toys, even better. He hopes the Sharks feel the same way when he pitches his business in Shark Tank episode 629.
Furmansky got the idea for Budsies from his little sister's artwork. She was always drawing colorful pictures and one day he decided to make a stuffed toy based on one of her drawings. That project became the first of many custom stuffed toys Furmansky made and sold and was the beginning of Budsies as a business.
All a kid has to do is send in a drawing to Budsies and, for $69, they'll make custom stuffed toys out of the design. Turn-around time is a bit long – 11 weeks – so planning ahead is part of the Budsies experience. Each Budsie is 16 inches tall, custom-made, and made with safe, hypoallergenic materials. Budsies markets their custom stuffed toys as "keepsakes," not stuffed animals, operating under the now proven assumption that kids love seeing their artwork "come to life."
Budsies is a business with a social conscience, too. They provide free custom stuffed toys for young cancer patients through the Leukemia & Lymphoma Society of Eastern Pennsylvania. They also work with Easter Seals and welcome inquiries from non-profits who work with children.
It seems their production capacity is either limited or stretched to the point of breaking. The custom stuffed toys Budsies makes are done by hand, which limits output. They either need to hire more people or somehow automate part of their process. Mr. Furmansky likely wants a Shark's cash to help with that endeavor.
My Take on Custom Stuffed Toys
We have stuffed toys coming out our ears after raising five children! While the intake has slowed, there was a time when a birthday or holiday would bring double-digit new stuffed toys into our home. Last year, we donated four HUGE bags full of stuffed toys to charity.
The closest thing my kids ever got to getting custom stuffed toys was a trip to Build a Bear. They all loved the idea of designing and "building" their own toy. The Budsie concept takes things to another level, they toy they produce is actually designed by kids.
I'm not sure if the concept lends itself to retail, but if it did, Budsies could give Build a Bear a run for its money. If it's strictly an online play, it can and will do well. I am IN.
Do Sharks Like it Custom?
The key to Budsies is execution. Sales need to be strong, but without execution, this business is dead in the water. The Sharks will want Furmansky to demonstrate a knowledge of his numbers, but the real issue is can the business model be sustainable?
An 11 week production time is way too long for the Sharks, they'll want to see Budsies produced in less than a month. If he can do that, he could see an offer. If he can't address that issue, Budsies could be dead in the water.