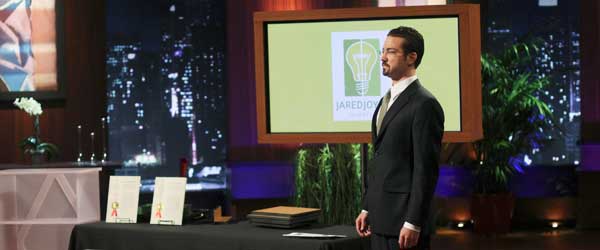 Jared Joyce was the first entrepreneur in season three to exploit his exposure on Shark Tank to its fullest potential. He walked away from a deal where Lori Greiner offered him $250,000 for %100 of his Five Minute Furniture. Many people thought he should have taken the money. Jared, however, sees the big picture.
He is fond of saying "it takes 10 years to be an overnight success, I'm in year 8." Jared Joyce has become the poster child for the inventor who will not quit. He has dozens of inventions. His Five Minute Furniture will be in stores in 2013. The guy has devoted his life to bringing his ideas to fruition and he's not stopping.
Most inventors quit. They get frustrated with the process or they believe the negative things people say about their ideas. Not Jared. It's almost as if he embraces failure as a stepping stone to success.
Many people, inventors or not, would do well to listen to Mr. Joyce. His upbeat, never say die attitude is nothing short of inspirational. When he gets sick of inventing, he could go on the motivational speaker's circuit. The spirit he exudes is what is best about the American Dream: innovation, determination, and a relentless drive to succeed. This is why he continues to be a compelling Shark Tank entrepreneur.
Jared and I have spoken in the past and we trade emails on occasion. He recently sent me a video of a Tedx Conference he spoke at. For those not in the know, Tedx is a "global set of conferences  formed to disseminate 'ideas worth spreading.'" Jared is the first Shark Tank entrepreneur to conduct one of these conferences. He thought Shark Tank fans would be interested in what he had to say. They ought to be- there is both insight and inspiration in this video.