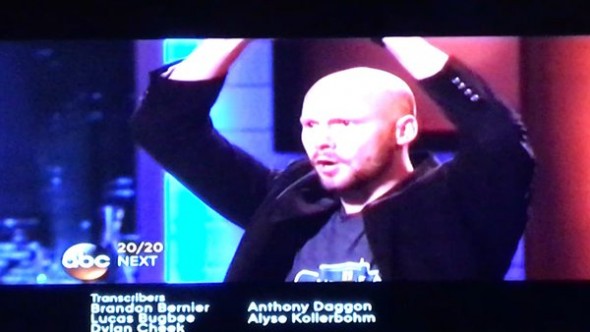 If you want to rent like a champ, you have to think like a champ and it's that kind of thinking that ultimately led to the formation of Rent Like a Champion, a company presenting to the Sharks in episode 704.
It was thinking of championships that started Drew Mitchell down the path to forming Rent Like a Champ. He'd been working at Orbitz and he'd decided he wanted to go back to school and get an MBA. When he saw Brady Quinn on the cover of Sports Illustrated, he had a moment and thought "Notre Dame can win a national championship." Long story short, he enrolled in Notre Dame's MBA program.
Housing was an issue for Drew and co-founders Jordan Curnes and Derrick Shenk (they aren't appearing on Shark Tank). As Drew explained, "rents were really pricey for apartments near campus, but I discovered I could buy a house for forty grand, so I bought one." By the end of the 2005-2006 school year, Drew and company owned four houses in South Bend, but they were in a bit of a jam – they didn't have tenants.
"We went all over Chicago, grabbing furniture off Craigslist to furnish the houses," Drew explains. "Then we listed them on EBay as weekend rentals for football games and they were getting bid up. We were getting more rent for a weekend than we could get for a month. Initially, it helped us limp along by keeping cash flow going on our properties."
The guys now own 35 properties in South Bend!
"One day a professor who knew what we were doing asked us to rent his place out for the weekend. That's really how Rent Like a Champion got started."
Enter Mike Doyle
"I met Mike in his sophomore year at Notre Dame. He was calling alumni to solicit donations. When we started talking, he was asking the right questions – like 'do you have a call center?' He was interested in the business and he was comfortable talking to alumni. When he graduated, he had a nice job offer from Target, but he has a strong entrepreneurial mindset, so we gave him a piece of the company and made him CEO."
The Rent Like a Champ guys set out to creating a website to process transactions and Mike took the concept to Penn State, where it took off. As CEO, he was the guy primarily responsible for growing the business to where it is today – a presence in 21 college towns. The three founders, Drew, Derrick, and Jordan all work full-time in their own successful businesses. They're all still on the board of directors and talk to Mike several times a week, but it's Mike who does the day-to-day work of running the growing company and managing its 7 employees.
Rent Like a Champion started out about 18 months before AirBnB. I asked Drew if he felt like maybe they missed an opportunity. Laughing, he replied, "At a 24 billion dollar valuation [for AirBnB], it looks like we got killed! At the time, we were just happy to expense our tailgates!"
Rent Like A Champ moves forward
"What makes us different," Mike explains, "is AirBnB is destination focused. We are event focused. If you want to rent in New York City, there are literally thousands of options on AirBnB alone – never mind hotels. Most college towns we have a presence in are small towns that don't have that kind of inventory. That's the niche we operate in, and we could apply it to other events, like NASCAR, big conventions or even the Super Bowl."
"College football fans are rabid fans," Mike continues. "The people who use our site travel to 3-4 games a year, and they come back year after year. Big games are opportunities for mini-reunions and a house is much better suited to a group than a bunch of rooms at the Holiday Inn. You can prep your tailgate there, a lot of times you can walk to the game without having to deal with traffic, and you have a place to hang out after."
"I've been a consumer of our service twice this year," Drew interjects. "Once I went down to Texas for a game with family and another time I went to South Bend with college friends. Both were different experiences, but being in a house made them much more intimate and enjoyable. It's just a logical way for a group to spend a weekend."
"Our biggest objection," Mike continues, "is they'll wreck the place. We have a track record of over 30,000 rentals and the average damage is $97. Usually it's something like a broken lamp or a stain on the carpet. We collect deposits and we have a $1 million insurance policy. That wasn't a cover your butt decision to get the insurance, it was designed to address that objection."
"Homeowners that live near college campuses," Drew interjects, "they 'get it.' Sometimes, they don't want to be in town during a big game with all the people and traffic. We have a property owner in South Bend who's into wine. He rents his house out for games and funds weekend trips to Napa Valley with his rental cash. Sometimes, relationships develop between property owners and renters. It is a sensitive topic – having strangers in your house – but it ends up being like a family and people are respectful of homes. We won't rent to idiots, our customers are football fans."
The Road to Shark Tank
Mike fired up an email to casting last fall, but didn't talk to anyone in the company about it. "It just seemed like a fun thing to do on a Thursday. I kind of forgot about it, then I got a call in March and did a 20 minute phone interview. After that, I told the rest of the guys and they all loved idea. We didn't have plans to raise money, but it seemed like a good opportunity. In 2014, our total rentals were $2.4 million. We're looking to $4 million for 2015. We saw Shark Tank as a good opportunity to springboard into new towns."
The guys did a video, heard back in a few weeks and got called to LA to tape in June.
"We're in LA trying to keep our heads on," Drew explains. "It was crazy at the hotel. We got in Thursday, got prepped by a producer, set up our stuff on Friday, then had the weekend off. We goofed off all weekend. We went to the Santa Monica Pier and had some dinner, and while we're sitting there, Mike looks at his phone and his face just goes white. He says 'I just found out Chris Sacca is going to be a guest Shark for our taping!' Now Mike has kind of a man-crush on Chris Sacca – that's what caused the physical reaction! We went back to the hotel and Googled everything we could about Sacca. He actually is on record about regretting his pass on AirBnB."
"We were excited," continues Mike, "because a there are lot of products on Shark Tank, but not a lot of services like ours. To prepare, we've been doing a ton of new work on our website. We actually did a complete overhaul last April, but for Shark Tank we have the servers lined up, our host gave us engineering resources, hardware resources and their development team has taken it as a challenge. It helps me sleep knowing we're prepared."
"We've been watching every episode this season, but haven't seen anyone we taped with yet. I like to play the Shark while I'm watching."
"We're all enormous fans," Drew adds, "it's one of my favorite shows to watch on TV. As soon as I knew we were going to tape, I stopped watching though. They always show guys sweating, or making silly faces, or getting eviscerated by the Sharks. I didn't want to fill my head with those bad images!"
Mike and Drew obviously couldn't tell me what happened, but I shared my prediction with them (which I wrote prior to speaking to them). They did share a couple of tidbits:
"We tried to appeal to Mark's 'inner Hoosier,'" says Drew, "but it backfired. Apparently Indiana University people don't like Notre Dame. We knew enough not to call him 'Cubes' though! We also made the 'Chicago connection' with Lori."
I asked Mike and Drew if they had any inspiration or advice for entrepreneurs. Here's their answers.
Mike: "In reality, we think about and talk about ideas and things we want to do with the business, but we don't over-analyze things, we just jump in if we don't find a reason not to do something. So I'd tell people to jump in and figure it out as you go."
Drew: "I have two pieces of advice. One is understand equity. I started a company around 2000 called Charge-a-Check and it never got off the ground because I didn't understand about being generous about equity. I had no way to incentivize talented people to come on board. With Rent Like a Champion, I've been diluted by Mike, the employees, maybe even a Shark, but by bringing people on board that have a stake in the game, I get a smaller piece of a much bigger pie, which is ultimately more."
"The second piece of advice is don't sweat the small stuff. A lot of people get so preoccupied with checking boxes and procedures. Just get out there and start selling!"
I wish Drew, Mike, and the rest of the Rent Like a Champ crew good luck on Friday!
I had one more question for them. They answer on The Hot Dog Truck.