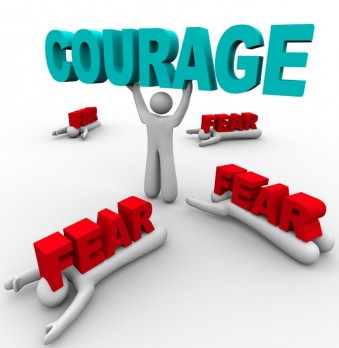 The bank turned down your loan application. You never heard back from Shark Tank after your audition. These rejections hurt and make you question your dream to start a business. Take heart, there are other options and resources to explore.
Keep your day job
Don't worry it's not forever! Just keep your salary while you're starting up. Set aside money every month to build up some savings. This will become your startup capital. It means a lot of extra work now, but that will help lessen the financial pressure once you transition to running the new business full-time. Successful people work harder than most people can imagine.
Keep it simple
Look at ways to keep your overhead costs as low as possible. Avoid monthly fixed expenses such as rent and utilities by working from home. This will allow you to reinvest profits back into the company. Rank order potential investments according to their impact on the company's growth. Your goal is to attract new customers so decide if technology, employees or marketing will help the most. If you drive new customers, make sure you have a plan in place to quickly meet the demand.
Leverage resources
There are many resources to help small businesses whether you need a loan, advice, or mentoring. Start with your local SBA office, small business development center (sometimes called Entrepreneurial Center) or nonprofit organizations such as SCORE. Our local SCORE chapter has a comprehensive resources page on their site. It includes direct links to organizations that help with registration, licenses, tax information, patents, trademarks, legal and more.
Beyond the bank
If the bank rejected your loan application, find an alternative lender. They are private lenders not bound by government and banking regulations and instead establish their own rules in lending. There are important requirements that still must be met, but typical bank disqualifiers don't necessarily apply such as no credit history, first transactions or a work-in-progress deal. Working with an alternative lender, small businesses can avoid the common cash flow gap issue when cash inflows and outflows aren't keeping pace with each other. They can finance your receivables giving you 80 – 90% of your invoice within days.
Every week in the Shark Tank we are reminded it takes courage to be an entrepreneur. Not everything goes according to plan, so you must enjoy wins, accept defeats and use them all to move forward. Don't let bumps in the road discourage you. Keep your vision front of mind and stay the course.
Dan Casey, founder and CEO of accountsreceivablefinancing.com, believes every business has a story to tell. He's been listening and helping small businesses grow exponentially since 2002 using a creative combination of finance tools. He's been featured in publications including Entrepreneur Magazine, Entrepreneur Online, Small Business Trends Online, The Washington Post, Crain's Chicago Business & American Express Open Forum. Visit www.accountsreceivablefinancing.com and be sure to mention Shark Tank Blog to get a free subscription to Fast Company or Entrepreneur magazine.*

*Must qualify for financing to receive special offer exclusively for SharkTankBlog.com readers.