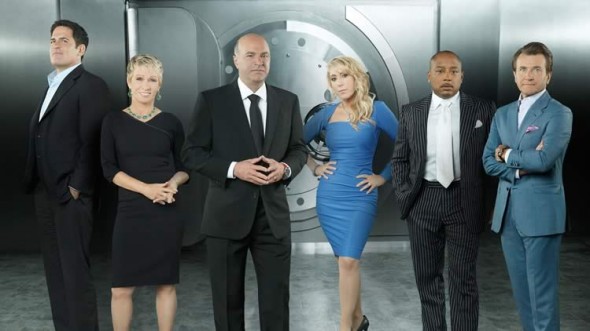 Just one day before the Shark Tank Holiday Special, ABC gave viewers an early Christmas present when they announced they picked up 4 new episodes of the popular show. Coming off the best ratings night ever on December 6, ABC went "all-in" with Shark Tank to wrap up their dominance of the Friday night time slot.
New Episodes Bring Total to 28
Season 4 featured 26 episodes, season 5 – with the new additions, has 28 new episodes. That means after the December 6 show, there are still 16 new episodes of Shark Tank to come in season 5. 4 new episodes means 16 more businesses who taped but were told they wouldn't air will get their shot on national TV in the Shark Tank.
There are two guest Sharks in season 5: John Paul DeJoria and Steve Tisch. We saw DeJoria make a deal with Tree Tee Pee in episode 506, but we haven't seen Tisch at all. Perhaps the new episodes will feature more of the "guest Sharks."
ABC announced the line-up of shows through the Christmas/New Years holidays and it looks like we won't have any new episodes until 2014. Friday December 20 features a double dose with episode 411 airing at 8 PM EST and episode 504 airing at 9 PM EST. Thursday, December 26 has episode 505 at 8 PM EST. Friday, December 27 has episode 424 at 9 PM EST. Friday, January 3 features episode 422 at 9 PM EST.
January 10 is the earliest we'll see any new episodes from season 5 – from that point on, there will be a steady stream of Shark Tank through the end of May.
CSNBC recently announced they're picking up Shark Tank in syndication, so more new episodes means the show will have a longer "shelf life" in re-run land. Shark Tank re-runs begin on CNBC on Tuesday, January 7, 2014.
The best part of ABC's announcement is more entrepreneurs will get exposure for their businesses and the growing audience means we should have plenty of Shark Tank for season 6 and beyond!