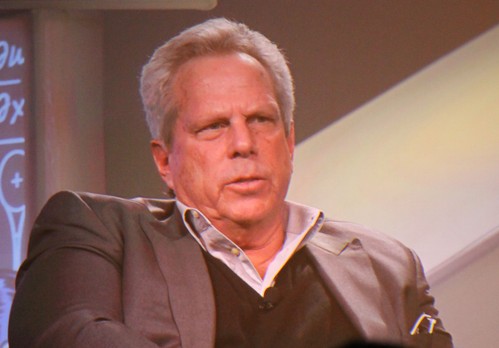 Steve Tisch, Chairman and Executive Vice President of the New York Giants and successful film producer joins the Shark Tank in season five as a guest shark and investor. Tisch is the co-owner of Escape Artists productions and produced many big screen blockbusters, including Forrest Gump, Risky Business, and The Taking of Pelham 123 (among many others). Steve Tisch has the distinction of being the only person who has won an Oscar and a Super Bowl ring.
Steve Tisch net worth $1.2 Billion
Steve Tisch had a fairly "typical" childhood in Lakewood, New Jersey. He graduated from Tufts University and began making films. Tisch left a job with Columbia Pictures in 1976 to produce his own films and went on to be involved with some of the highest grossing movies in history. He won a Best Picture Oscar for Forrest Gump.
Steve Tisch Shark Tank Investor
Steve Tisch joins the Shark Tank investors as a "guest shark" in season 5. He'll be a "part-time shark," but his business acumen and sports team ties ought to make for some good fireworks. It will be interesting to see his interactions (if any) with Mark Cuban, who'd LOVE to own an NFL franchise.
Tisch doesn't have a compelling rags-to-riches story like his fellow guest shark John Paul DeJoria, but that doesn't make him any less the businessman. When you're in the "Billion Dollar Club," you're bound to have a high level of business acumen. Steve Tisch brings a show-biz component to the Shark Tank that should provide a new perspective on businesses pitching the investor panel. Whether he has the wherewithal to stand toe to toe with the other Sharks will be interesting to watch.
Steve Tisch Links
Steve Tisch Books
All In: The New York Giants Official 2011 Season & Super Bowl XLVI Commemorative