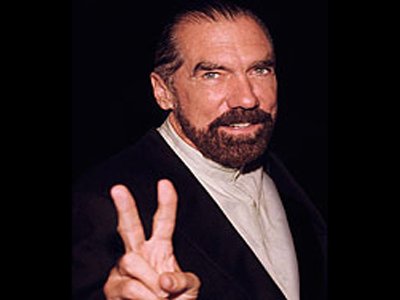 John Paul DeJoria made his fortune when he built hair care giant Paul Mitchell systems into a global brand. He started out with just a $700 investment in 1980 and now the company has revenues in excess of $900 million per year. John Paul DeJoria also owns 70% of Patron Spirits, makers of ultra premium tequila and he has a reputation as a philanthropist. DeJoria has provided over 400,00 meals to needy African children and he is active in creating sustainable businesses all over the African continent.
John Paul DeJoria worth $4 Billion
DeJoria is a true American success story. He grew up in Los Angeles and was entrepreneurial at an early age – he had a paper route and sold greeting cards door to door. John Paul DeJoria's parent divorced when he was two and later, when his mother was unable to support her children, he was placed in foster care.
One of his teachers once told him he'd never amount to anything – boy was that teacher wrong. He worked at hair care giant, Redken Laboratories, when he hatched the idea for Paul Mitchell Systems (along with co-founder and hair dresser Paul Mitchell). His net worth is estimated at $ billion!
John Paul DeJoria Shark Tank Investor
John Paul DeJoria joins Shark Tank in season 5 as a "guest shark." He won't be on every week, but he'll undoubtedly fill in for one or more of the "regular" sharks. His rags-to-riches successes and his passion for philanthropy will undoubtedly make for a new perspective on the panel and he brings business expertise in markets the other sharks aren't involved in. It will be interesting to watch his character as a Shark Tank investor evolve: will he be cold hearted like Mr. Wonderful or funny and sensitive like Daymond? Whatever happens, DeJoria will bring some new life to the panel of sharks.
John Paul DeJoria Links
John Paul DeJoria books