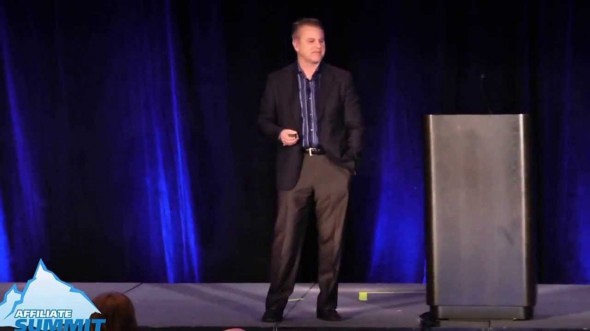 I recently attended Affiliate Summit West in fabulous Las Vegas, Nevada and I had the opportunity to interview Steve Denton. Who is Steve Denton? He was the keynote speaker at the conference and he's the VP of Marketing for EBay Enterprise Media, an affiliate network that represents some of the top names in retail.
Steve's speech was both informative and entertaining. He was one of the pioneers in the affiliate marketing space and he's been integral to the growth of the space with mainstream, big box retailers.
Steve Denton Bio
"Steve Denton has more than 13 years of digital media experience and has been successfully helping retailers and ecommerce companies for the past 20 years acquire and maintain customers using technology and services as an effective and efficient way to grow their businesses. Prior to joining eBay Enterprise, Denton served as the president of Rakuten LinkShare and has held leadership positions at FedEx, Pepsi and Cross Commerce Media."
I spent a few minutes with Steve in the Blogger's Lounge at Affiliate Summit and we discussed the growth of the affiliate industry. He was at the very first Affiliate Summit and was one of 200 in attendance. Since then, the conference attracts over 5400 attendees twice a year. People come from all over the world to learn about the industry, network, find new products and offers, and to introduce people to their online publications.
If you ever thought about adding affiliate marketing as one of the attractive options to your online monetization strategy, either as a merchant or publisher, listen to what Steve has to say. He "grew up" with the industry and offers tremendous insights into what to look for in an affiliate program, how to succeed, and what it takes to get the job done.
Steve Denton lives in New Jersey now, so I also asked him "the question." He answers at the end of the video!