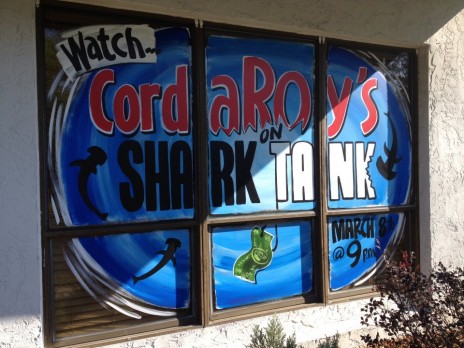 CordaRoys is a bean bag bed that will get tossed in the Shark Tank in episode 417. Entrepreneur Byron Young from Gainesville, FLA was plucked out of line by a producer during an open casting call in Orlando. CordaRoys are the classic bean bag chair from the 1960's and 70's that come with a secret: they convert into a bed! The company has been in business since 1998 and claims sitting in one of their bean bag chairs is "like sitting on a cloud." The exterior covers are double stitched for strength and long life, the interior foam is furniture quality, and they are never vacuum packed, which can interfere with assembly. Corda Roys Bean Bag Beds come with a solid guarantee: any product failure due to defects are covered as long as you own the product!
CordaRoys Shark Tank Recap
Byron engaged in hard fought negotiations with the Sharks and eventually did a deal with Lori for $200K for 58% of his business.
CordaRoys Shark Tank Updates
In the aftermath of the show, the company's website went down for two days. The product was so popular, the flood of traffic overwhelmed the servers. Shark Tank Blog did an interview with Byron after the show and Cordaroys gets an update segment in episode 519 in season 5.
Byron has since moved to a bigger warehouse and the business did over $3 million in sales in 2014. The products are widely available on Amazon and will be in retail outlets soon. Add Byron to another one on the list of Lori's All Stars!
In Beyond the Tank episode 206, we see more growth is ahead for the business. Read about it HERE.
Since appearing on Beyond the Tank, Byron cut a deal and got his products on the shelves at Costco stores nationwide.
In October, 2018, the company moved into a 20,000 square foot manufacturing facility in Alachua, FL. That year, the business had $10 million in lifetime sales. As of May, 2022, the company is doing $5 million in annual revenue.
Posts about CordaRoys on Shark Tank Blog
Update interview with Byron Young
Company Information