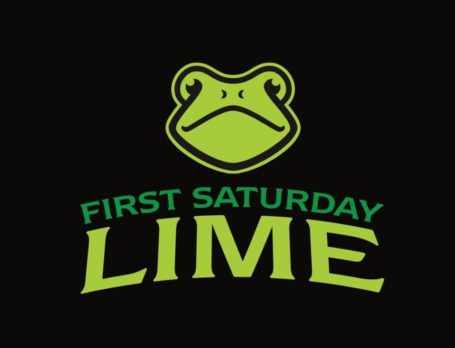 Zac and Jana McDaniel and Jessica Jacobs seek a partner for First Saturday Lime, their eco friendly insect repellent, in Shark Tank episode 1120. Jana and Jessica are sisters who grew up on an Oklahoma farm. Their dad owned a limestone business, so they were familiar with the fact that lime dries out bugs and is an effective way to repel and kill them.
Jana runs a restaurant and was sick of spraying nasty chemicals. She also wanted a pest control product that was safe around pets and kids. Since lime can burn skin and eyes, she and Jessica got together to formulate a lime based product that was safe to use. With the help of a chemist friend, they developed an insoluble form of lime which is safe for people and pets. In 2017, they bagged up a thousand bags of First Saturday Lime and hit the road.
Sales were slow at first, but the women persevered. Now, First Saturday Lime is available on Amazon and through the company website. The name First Saturday is a reminder to customers to apply the product on the first Saturday of the month. It can be used for an infestation or as a preventative repellent. Simply spread the product around the perimeter of your house to keep the insects out. A 20 pound bag is $29.99 – cheaper than a pest control company! They likely want a Shark's help getting into hardware and home improvement stores. Will a Shark want to get into the pest control business?
Company Information
Video

Posts about First Saturday Lime on Shark Tank Blog
First Saturday – Insect Repellent
First Saturday Lime Shark Tank Recap
Zac, Jana and Jessica are seeking $100,000 for 10% of their company. After explaining the product and their background, they tell the Sharks they have a patent on their factory process but not the product itself. When the episode taped, they had $150,000 in sales for 2019. They project $350,000 for the year.
The Sharks love the margins: a 20 pound bag costs $1.60 to make and sells for $19.99. When they find out the free shipping costs another $10.00, their enthusiasm is tempered. Robert thinks they "don't know what they don't know," and goes out. Kevin is confused by the correlation the frog and the lime. Mark follows stating he doesn't know how he could help them grow the business faster than they already have.
Lori and Daniel team up and offer $100,000 for 33.3%. Jana counters with 20% and Lori asks if they want to make $2 million in sales next year. Jana asks if they'd do $100,000 for 25% and again they refuse. Kevin says he'd do that deal and they accept.
First Saturday Lime Shark Tank Update
The Shark Tank Blog constantly provides updates and follow-ups about entrepreneurs who have appeared on the Shark Tank TV show. The deal with Kevin closed. Since airing, they still sell on Amazon. The company has its product in over 400 independent garden centers and feed stores in the USA.
As of August, 2022, the products are available on Amazon and from Home Depot and Wal Mart's websites. They're also available at over 600 independent garden centers nationwide. As of October, 2023, annual revenue is around $800,000.