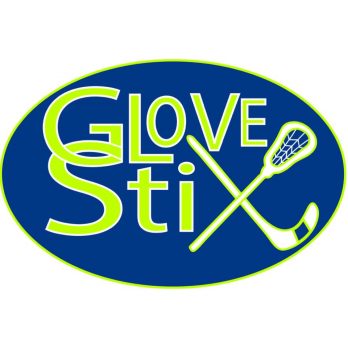 "Momtrepreneur" Krista Woods looks for a Shark to partner with her for GloveStix, her product that removes the stink from hockey gloves and all other kinds of sporting goods. Woods mortgaged her house and quit a six-figure job to get the business off the ground. The idea came to her on a car ride home from a lacrosse tournament in 2014. As she puts it, there was a "huge stink party in the back seat, and I was tired of being invited."
GloveStix are the result of her search for a solution to the stinky gloves. She found out the reason for smelly athletic gear was excess moisture. She sourced a material that sucks up moisture, fit it into two cigar-sized plastic tubes attached together with paracord, and the first GloveStix prototype was born.
By June 2015, she had 1500 prototypes made in a Chinese factory in her garage. The family took some pre-orders from their website and social media pages, but the bulk of their business came from traveling to various lacrosse and hockey tournaments and cold calling on sporting goods stores. In May 2016, she won "Next Big Thing" competition on the Today Show and was featured on QVC.
Each pair of GloveStix costs $29.99. There are also ShoeStix for shoes.Replacement media to remove the stink costs $7.99 and should be replaced every 90 days. She offers a subscription option for the refills at a 30% discount. GloveStix sold over 10,000 units so far. Woods likely wants a Shark to help get big box distribution. Will a Shark think this investment doesn't stink?
GloveStix Company Information
Video

Posts About GloveStix on Shark Tank Blog
GloveStix Shark Tank Recap
Krista enters the Tank seeking $150,000 for 10% of her business. She gives her pitch and demos the product, then gives the Sharks some samples. As she's handing them out, she tells the Sharks she also has ShoeStix. The products are patented. In a year andd a half in business, she has $550,000 in sales; $440,000 of that is in the last year. She sells on her website, Amazon and wholesale, which is 55% of her business. She's been on QVC four times and actually met Lori in the cafeteria there once. Each sale brings recurring income with $7.95 refill packs.
Kevin says he won't beat her upon her valuation so he just goes out. Mark is next out after an emotional interlude. Barbara believes in Krista, but not the product; she's out. Lori wants to make an offer, but she wants Alex to come in for the "sports side of things." They offer $150,000 for 20%. Krista doesn't want to go over 15%. Alex says if they split the difference and go to  17.5%, he'll do the deal. They agree!
GloveStix Shark Tank Update
The Shark Tank Blog constantly provides updates and follow-ups about entrepreneurs who have appeared on the Shark Tank TV show. The deal with Alex and Lori fell through. Krista pulled back from going into retail and has the same sales model as she had on the show. She also introduced StankStix for skates, boots and shoes. In 2022, Krista became a grandmother for the first time. By 2023, she had her sticks in around 100 sporting goods stores including Pure Hockey stores. As of August, 2023, she's doing $1 million in sales annually.