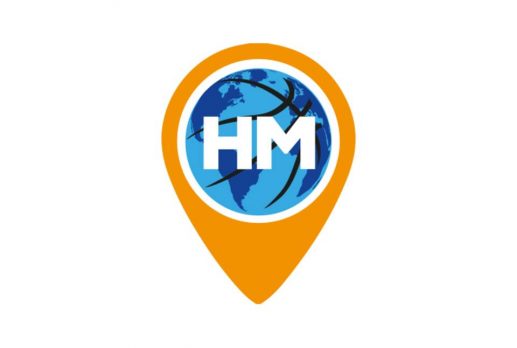 "Hooptrepreneurs" Donte and Dominic Morris hope to score when they pitch HoopMaps, their app that makes it easy to find a pick-up basketball game, in episode 914. The two brothers came up with the idea for the app when they spent the better part of a day looking for opponents for a pick-up basketball game. Basically, it's a scheduling type app merged with a social media component that lets users get in the game quickly.
It's fairly simple. Inside the app, you create, map, or look for a game. If you want to find a game, go into the app and look for blue colored games – orange games are already started. To create a game, simply enter the date, time, place and duration. You can invite other users through the app or through other social media like Facebook.
Since getting started in the spring of 2016, they have over 10,000 subscribers and growing. There are even international users as the app gains a foothold. It's a good example of using social planning and networking for an activity. The two California State University at Sacramento grads have big dreams for their app and they hope a Shark will help get them there.
HoopMaps Company Information
Video

Posts about HoopMaps on Shark Tank Blog
Get in the Game With Hoop Maps
HoopMaps Shark Tank Recap
Donte and Dominic enter the Tank seeking $100,000 for 5%. They explain how the app works and give their pitch, then they invite Alex and Mark onstage for a "pickup game." Alex can't sink a shot, but Mark drills a couple of three-pointers. Kevin immediately wants to know numbers. They have 50,000 downloads, but no premium subscribers. Most of the users are in New York City and roughly 10,000 people use the app on a daily basis.
When Alex questions their valuation, Donte says it's based on their domination of Google search for their app. The big plan is to charge $8.99 per month for the premium service which gives users which would allow them to find more games. Barbara wants to know how they'll monetize if the premium service fails and the answer is advertising.
Lori says  she's not sporty and she's the first Shark out. Kevin thinks they're guessing at what works; he's out. Barbara can't see a way to get her money back; she's out. Alex says the business is too small to invest in; he's out. Mark doesn't like the subscription model and he's the final Shark to go out.
HoopMaps Shark Tank Update
The Shark Tank Blog constantly provides updates and follow-ups about entrepreneurs who have appeared on the Shark Tank TV show. After the show aired, they saw an uptick in subscribers. Mark did them a solid and connected them with Big3, a 3 on 3 basketball league started by Ice Cube. They also got featured on Sports Center.
As of June, 2021, the company is still "open," but the app does not function. I downloaded it and it just displays the logo for about thirty seconds, then shuts down. It appears they ran their own mini league in 2019 out of a local sports complex, but they aren't doing it now. Facebook hasn't been updated since December, 2018 and Twitter hasn't been tweeted since September, 2020. I think it's safe to say the app is defunct. The brothers now run a baseball league and Morris Media, a script writing and content creation agency.