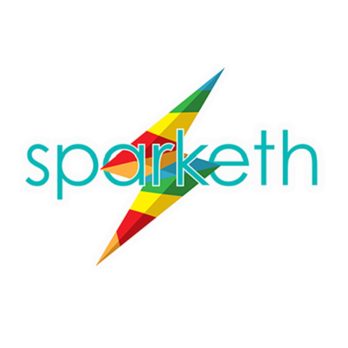 Dwayne Walker and Tim Samuel hope to paint a pretty picture for Sparketh, their online art courses, in Shark Tank episode 1304. Dwayne was a talented and passionate artist as a child. Even though he won international art contests, he always felt he could have been even better with proper professional instruction. That was the inspiration to start the business. Co-founder and friend Tim is a video editing whiz that helped forge the dream of what is now Sparketh.
What it is is an online library and mentoring program that teaches art to kids and teens. They also have courses on baking. All you do is login to your dashboard and choose an activity: art, baking, drawing or painting. Next, you choose your level: advanced, beginner or intermediate. There are many activities to choose from with varied art mediums to choose from. Whether you want to make a greeting card with colored pencils, a canvas acrylic painting or just about anything else, there's a project on their website for you.
The classes are taught by the company's "mentors" who also offer one one one mentorship for extremely passionate students. Access to the courses is $25 per month or $250 per year which does not include supplies. When you pay by the year, you can gift a year to a friend or family member. The company offers a 30 day free trial too. Many parents who home school use the service for at home art class. Others use it for something fun and creative to do for their kids. They offer custom pricing for schools and school districts as well. The guys likely want a Shark's help expanding the enterprise side of the business. Will a Shark craft a deal for Sparketh?
Company Information
Video

Posts about Sparketh on Shark Tank Blog
Sparketh Shark Tank Recap
Dwayne and Tim enter the Shark Tank seeking $100,000 for 8% of the company. They explain the businness while talking about  the importance of fostering creativity in kids. To demonstrate their artistry, they invite the Sharks to paint a feather with a toothbrush. The Sharks do their paintings with varying degrees of success.
Initially, they made sales by going to home schooling expos. Tim explains his drive come from his sickle cell disease. Life expectancy is 30 years old and his life could get cut short(he's 25), so he's going for it as an entrepreneur. 2018 sales were $100,000, 2019 sales were $75,000, 2020 sales were $300,000 and they're on track to do $500,000 for 2021. It costs them $51.50 to acquire a customer and the lifetime customer value is $160. They want the $100,000 a better platform and marketing.
The Sharks aren't too happy when Tim and Dwayne say they are breaking even,, but they "could be profitable if we wanted to." Lori likes the idea, but she's not an "app person," she's out. Kevin doesn't know how he'd get his money back, he's out. Mark says they need to differentiate themselves from YouTube videos, he's out.
Barbara offers $100,000 for 20%, contingent on them turning a profit in 6 months. Daniels says he's struggling with it. He admires their hard work, but not the lack of profitability. Despite that, he offers to go in with Barbara and he says he'll mentor them. They take that deal.
Sparketh Shark Tank Update
The Shark Tank Blog constantly provides updates and follow-ups about entrepreneurs who have appeared on the Shark Tank TV show. In the immediate aftermath of the show, both Barbara and Daniel were Tweeting about the deal, although nothing appears on their websites about it. Several days after the initial air date, the company issued a press release indicating the deal is moving forward.
As of August, 2022, there is no evidence this deal has closed. It appears they hit their $500,000 goal for 2021 sales. By April, 2023, they are doing around $2 million in annual revenue. This page will be updated as new information on Dwayne Walker and Tim Samuel & Sparketh becomes available.