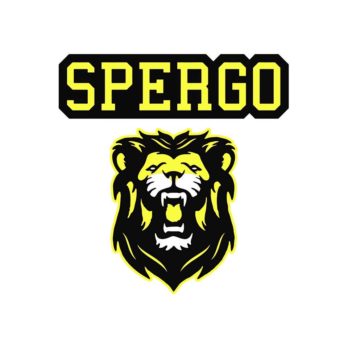 15 year old Trey Brown and his mom Sherell Peterson seek a fit for SPERGO, Trey's high quality designer clothing line, in Shark Tank episode 1306. Trey started the business when he was just 12 years old with $178 of his birthday money. The reason he started the business was because of growing concerns about violence in his community. He wanted to do something to give himself and his friends an option to keep them off the streets and SPERGO was it. The name is a mish mash of SPorts, hERoes and GO.
Trey used the $178 to print 16 shirts which he sold in person at local barber shops. He plowed the profits back in to more shirts and kept re-investing along the way. In his first year, he sold $40,000 worth of shirts, but he was just getting started. in 2019, sales were $176,000. Trey worked so hard getting his business going, he was actually hospitalized for four months in 2020 due to exhaustion. Despite that, 2020 sales were $825,000. Sales for 2021 are projected at $2 million.
He began to attract attention from athletes and celebrities in the black community. He even received a surprise $25,000 grant from Sean "Diddy" Combs on The Ellen DeGeneres Show. Trey used Diddy's money to open a brick and mortar store and small warehouse. Other celebrities like eek Mill, Tierra Whack, Da Baby, Eric Thomas, Shaquille O'Neil, Charles Barkley, Grant Hill, Gherbo and Ed Mylett wear and tout his clothing. He even won a $200,000 grant from the Philadelphia 76ers Buy Black grant program. This gave him free advertising during game broadcasts, signage in the Wells Fargo Center and digital ads seen on the game floor.
The clothes are good quality socks, tee shirts, sweat shirts, hoodies, sweatpants and shorts. Prices range from $12-$95. The young entrepreneur likely wants a Shark's help really blowing up the brand and scaling the business. Will the Sharks wear these clothes?
Company Information
Video

Posts about SPERGO on Shark Tank Blog
SPERGO Apparel – Lifestyle Streetwear
SPERGO Shark Tank Recap
Trey and his mom do a little rhyming intro and Trey says he had a millionaire mindset since age 12. He tells the story of how he started and how he's proud he retired his mom and hired her as his first employee. The Sharks all have samples and Daymond remarks that it is very good quality. When asked about cost, Sherrel says the Leo Sweatsuit costs $21.50 to make and sells for $170. Sherrel says he'd go out every Saturday and sell until he ran out of product and the Sharks love it.
Trey says he created the brand to be a role model to kids and to show them they can make something of themselves without getting into violence or drugs. His personal Instagram page has 89,000 followers and the company page has 71,000 followers. 2018 sales were $40,000. 2019 sales were $170,ooo. 2020 had $745,000 and 2021 (so far – this taped in the summer) are 939,000. He expects to close the year at $2.2 million. They do 70% of their sales in their three stores and at various pop up shops. The other 30% of sales are online.
Let's Talk Profits
Sherrel tells how Trey connected with P Diddy. A guy in a barbershop Trey was selling in was so impressed with him, he gave him P Diddy's number. A year later, he got the $25,000 grant from P Diddy. On the $2.2 million in sales for 2021, they will profit $313,000 after paying themselves. They want the Shark money to hire designers and professional digital marketers.
Lori says she's not the best partner for them and she goes out. Kevin loves Trey and his story but he doesn't do clothes, he's out. All Robert's clothing businesses are 100% online. He's afraid of the 70% retail number, he's out. Mark says he doesn't invest in clothing companies but he does invest in young super stars. He offers $300,000 for 25%. He asks Daymond if he wants to come in on the deal and Daymond says no. Daymond then matches Mark's offer. Trey counters with 20% and Daymond accepts. They all hug on a deal.
SPERGO Shark Tank Update
The Shark Tank Blog constantly provides updates and follow-ups about entrepreneurs who have appeared on the Shark Tank TV show. The deal with Daymond closed and Daymond tweeted this the day after the show:
"Kidpreneur Trey from @officialspergo started off selling shirts at local barber shops in his neighborhood and is now the founder of a company with millions in sales. I'm proud to partner with such an inspirational and driven young man and help him turn his visions into reality."
In the five days following the original air date, the company processed over 1000 online orders. In a typical week, they'd have 40-60 online orders. By November, 2021, they opened a third brick and mortar store in the Pentagon City Mall in Arlington, VA. Trey also hinted he'll be creating a sneaker line. 2021 sales closed out at a cool $2.5 million. As of February, 2023, 2022 sales were $3 million for the year.
This page will be updated as new information on Trey Brown & SPERGO becomes available.