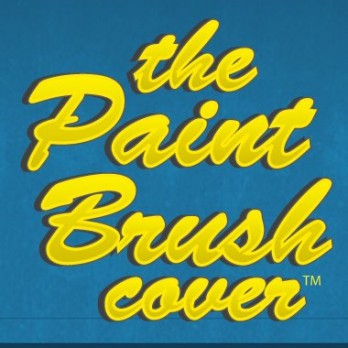 New Jersey entrepreneurs Sal DePaola, John DePaola, and Anthony Caputo pitch The Paint Brush Cover, a plastic paint brush protector that reduces brush cleaning times and makes paint brushes last longer. They started the company back in 2011 to find a way to reduce cleanup times for their paint brushes. It makes an air tight seal around a paint brush's bristles which allows for wet storage. When painters take a break, they don't have to wash their brushes. This reduces clean-up time and prevents more paint being wasted (and sent down the drain).
When painting is done for the day, after washing up, the cover prevents rust and keeps the bristles neat and uniform, prolonging the life of the brush (and saving money). It's a "one size fits most" product that can accommodate paint brushes from one to three inches.
They're likely looking for help from a Shark with Big Box store distribution and, of course, CASH!
The Paint Brush Cover Shark Tank Recap
After an awkward pitch where Sal forgot his lines and got flustered, the three men were able to get their point across to the Sharks. All the Sharks like the product, and a bidding war ensues, but Lori ponies up and offers $200K for 10% of the business.
RESULT: DEAL with Lori for $200K for 10%
The Paint Brush Cover Shark Tank Update
In the aftermath of the original show, the guys more than doubled their previous 2 years in sales. They appeared with Lori on QVC and inked deals with Home Depot, Lowes, WalMart and Bed, Bath & Beyond. The company gets an update segment in episode 622 in season 6. Shark Tank Blog will follow up after the update.
In the episode 622 update, they reveal Lori got Paint Brush Cover into 2000 Home Depot Stores. She changed the packaging and helped them get into "everywhere they need to be." The product is in over 14,000 stores, did $2.5 million in sales, and they're introducing a roller cover. Paint Brush cover is painting the town GREEN!
A more detailed and recent update can be found on the Beyond the Tank Episode 106 page. In December, 2017, John DePaola was arrested by New Jersey Police for participating in a cocaine trafficking ring. It appears he was never convicted.
Fast forward to May, 2023, and the company is still in business doing $5 million in annual revenue.
Posts About The Paint Brush Cover on Shark Tank Blog
Company Information
Video: