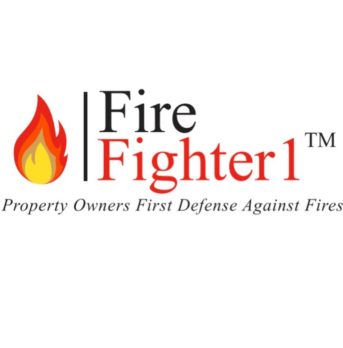 Bianca Wittenberg invented Fire Fighter 1 because, as a realtor, she saw many homes destroyed by wild fires. It often takes emergency responders a considerable amount of time to reach a home, which results in more damage or even complete loss. If home owners had a quick way to start putting water on a fire, they could potentially save their home. There's one catch: if you want to use this product, you need a swimming pool.
Fire Fighter One is a system that attaches to your pool's pump. It has either 50 or 100 feet of fire hose with a high pressure nozzle. In case of a fire, homeowners simply flip a switch and use their pool pump to put water on the fire. A home owner can then wet down their roof and prevent their home from being engulfed until the pros get there. A typical pool pump will let you spray water 45 feet and it pumps 80 gallons per minute. Most pools hold between 10,000 and 45,000 gallons of water.
Wittenberg lives in an area in California where wild fires are common. Embers landing on roofs cause a lot of houses to catch fire. Quick action in such a situation will save a home. While it only helps pool owners, it can still save a home. Wittenberg likely wants to attract some attention to her product and get a Shark's help with marketing.
My Take on Fire Fighter 1
We have a pool, so we could use this product. Last year, we had a close call with a fire on Christmas Eve. We had a bonfire and we put it out (or so we thought) and went to bed. I got up to use the bathroom and saw my back yard engulfed in flame. The fire was getting close to the fence when I put it out with a garden hose. Had I not gotten up, we could have had a scary situation!
I definitely see a need for this product. The only problem is only 8% of American homes have a pool. This really limits the market. Ultimately, this is what will cause Wittenberg to not get a deal.
Will Sharks Swim in This Pool?
As I stated above, I don't think Fire Fighter 1 gets a deal. Lori is a big fan of first responders, but this isn't a QVC type product, so she'll pass. Mark won't see it as investable, he'll pass too. Daymond, Kevin and Daniel will also pass. I think this pitch is dead in the water, which is not a poor reflection on the product, it's just too niche for the Sharks.