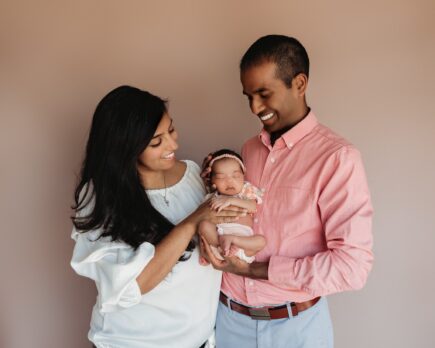 Kudos Diapers creator Amrit Saigal is a big proponent of "elegant sustainability," a concept that revolves around sustainable products being more functional than their non-sustainable counterparts. She did a three year stint at Proctor and Gamble in a variety of roles – that's important to know down the road a bit – after graduating MIT with an engineering degree and Harvard with a business degree. One of her roles at Procter and Gamble was designing machinery for the manufacture of Always sanitary pads. In 2010, she founded Saathi, a business that manufactured sanitary pads from banana leaf fibers for women in India. She exited that business in 2018.
About this time, she turned her thoughts to "elegantly sustainable" disposable diapers. Both she and many friends were having babies and Amrit felt there was a void in the markets for them. She started the company in 2020, but Covid-19 pandemic related supply chain issues made it so she couldn't sell until 2021. In the meantime, a former superior of Amrit's got word of the new venture and reached out to her. That man, Jim Keighley, spent nearly 40 years at Procter and Gamble designing machinery for manufacturing Pampers; he brings a wealth of experience to the table as the company's Engineering Advisor.
Kudos Diapers are almost completely plastic-free. There is some plastic in the elastic bands and in the absorbent polymer pad, but the rest is 100% cotton. Baby's bum is touching nothing but cotton, which is better for preventing diaper rash. The diapers are slightly more expensive than most disposable diapers, but on a par with "premium" brands like Huggies and Pampers. Amrit currently sells direct to consumer only, she likely wants a Shark's help with that side of the business.
My Take On Kudos Diapers
As a father of five, I have changed a crap ton of diapers in my days. Thankfully, those days are over! We spent a lot of money on them, too. My ex-father in law was a vice president at Procter and Gamble his entire career. I actually had dinner with former CEO Jack Pepper once and the conversation revolved around diapers for a time. He was wondering how he could get Chinese parents to diaper their kids longer so P&G could sell them more diapers! Most Chinese children are potty trained before age one.
At that same dinner, there was talk of composting disposable diapers too. Procter and Gamble recognized the landfill problems disposable diapers posed and were looking into solutions. The company spent $20 million in 1990 to encourage the construction of composting facilities for disposable diapers. Not much came of that as composting facilities didn't want to deal with the issue of untreated human waste. Making a diaper like Kudos Diapers helps solve that issue as cotton composts quickly. I think the Procter and Gambles of the world will ultimately embrace the concept of "elegant sustainability," but change in big companies comes slowly. Amrit is in a good spot to seize a chunk of the disposable diapers market.
Do Sharks Wear Diapers?
Obviously sales figures will be important to this pitch, but Amrit faces some other hurdles. The biggest are Procter and Gamble and Kimberly Clark – the makers of Pampers and Huggies. Together, they control over 80% of the disposable diaper market. I predict Kevin will bring that fact up and imply those corporations will "crush her like a cockroach." I'm sure he'll go out. That said, if the valuation isn't too out of whack, she could field other offers.
I think her only hope is Mark though. I can't see Lori, Barbara or even Gwyneth making an offer. It's such a tough market to crack. If Amrit is committed to keeping the business in a direct to consumer model, Mark could bring value to the table.