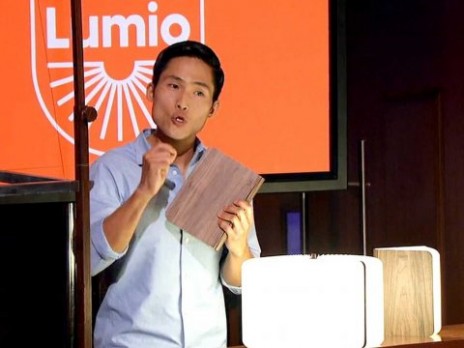 The Internet was glowing in January with articles about the LUMIO pitch – beautiful product, elegant branding, logical growth plan, and a driven entrepreneur, Max Gunawan. Five sharks, five offers…which offer would your business accept? It's a question you need to carefully evaluate BEFORE swimming with the sharks or any investor.
Every business is different with unique measurement criterion for an offer. You need to decide what's most important so given the "predicament" of five competing offers you can quickly evaluate them and land the best deal for your business' future.
What's most important to your business? Develop a finance strategy based on key factors for YOUR business.
Give up as little equity as possible – Do you have other equity investors? The value of their shares will be diluted when you give up additional equity (called equity dilution). If the new investor can help your business to skyrocket, then that dilution may be worthwhile. Bringing in an equity partner also means they have a voice in daily business decisions. You need to weigh out the pros/cons.
Get as much cash as possible – Maybe you've got your dream team in place and orders are pouring in but you need cash to fulfill orders. This is when you want to avoid equity investments and look for other funding options. If you have purchase orders, you can use them as collateral to secure purchase order financing. Another option is to secure a line a credit to fill your orders.
Expertise needed – Maybe your business has a great product, but you lack business acumen to get it produced economically, marketed effectively and widely distributed. That's when you need to look carefully at your potential equity investors. Determine which equity investor brings the expertise your business needs most. If you're giving up equity, you want to make sure you're getting as much expertise possible.
If you don't want to give up equity, consider hiring staff or consulting with outside experts.  Without an equity investor, you'll still need to fulfill capital requirements. Consider discussing your needs with an alternative financing company, like ours. We know how to think outside of traditional financing structures.
Did LUMIO pitch meet criteria?
Max went into the Tank knowing his needs: capital and a strategic partner to scale the business. So that means his two priorities were:
Get money, give up as little equity as possible
Expertise to ramp up production to meet demand.
During the LUMIO pitch, when Robert improved his offer to $350,000 for 10% – that was the magic combination. Of the flurry of offers, Robert was taking the least equity and bringing a proven track record of expertise to Lumio.
If given 30-seconds, would you be able to make the best decision for your business? Be prepared so you don't miss out.
Dan Casey, founder and CEO of purchaseorderfinancing.com, believes every business has a story to tell. He's been listening and helping small businesses grow exponentially since 2002 using a creative combination of finance tools. He's been featured in publications including Entrepreneur Magazine, Entrepreneur Online, Small Business Trends Online, The Washington Post, Crain's Chicago Business & American Express Open Forum. 

Visit www.purchaseorderfinancing.com and be sure to mention Shark Tank Blog to get a free subscription to Fast Company or Entrepreneur magazine.*
*Must qualify for financing to receive special offer exclusively for SharkTankBlog.com readers.