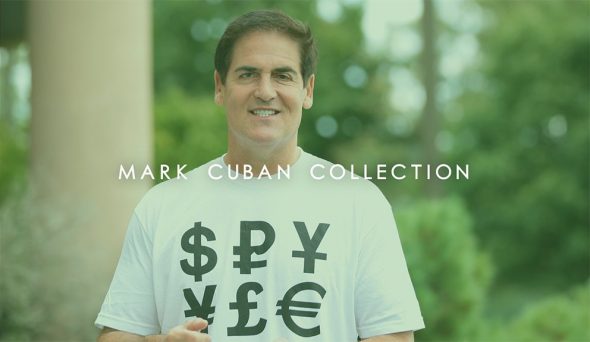 Last week, Amazon announced the Mark Cuban Collection on Amazon Exclusives. The curated group of products and hot brands, under the Mark Cuban brand name, features around 20 Shark Tank products plus around 80 more hot, new brands.
In a press release announcing the collection, Cuban said:
"Amazon is the best in the world in online transactions. Smart curation and product discovery is something Amazon does very well. The Amazon Exclusives program exposes brands to new customers and handles much of the logistics. That back-end support is critical for companies that want to grow."
Other Items in the Mark Cuban Collection
People expect Shark Tank Products in the Mark Cuban Collection, but 80% of the products aren't from Shark Tank. They're comprised of "hot items" that are in demand and are often new to market. Two such items in the collection are the Document Dunk and the Dirty Dunk from The Dunk Collection. These are basketball-themed products that make mundane chores in life a bit more fun. The company sent me a couple of samples.
The Dirty Dunk is a clothes hamper disguised as a basketball net: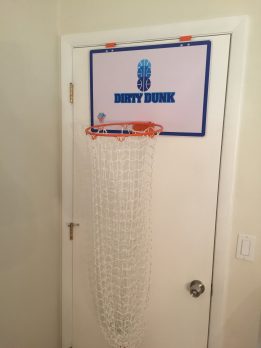 It hangs on any door. It's very sturdy (I was surprised at the weight of the package), holds about 2 full laundry baskets worth of clothes, and now resides in my 11-year-old daughter's room. She loves it.
The Document Dunk is a small-sized basketball hoop on a stand that provides a "target" for your trash can: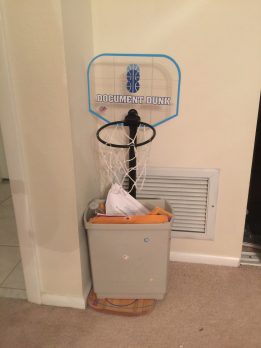 This would make a great gift for any basketball fan. Who hasn't taken an imaginary shot from the three-point line when throwing out some trash? The Document Dunk makes the task a bit more sporting. This now resides in my den and I love it!
There are many other items in the Mark Cuban Collection, but if you're a basketball fan and you like the Dirty Dunk and the Document Dunk, you're in luck. The Dunk Collection folks are offering one Dirty Dunk and one Document Dunk to a lucky Shark Tank reader. To be eligible, you need to subscribe to our newsletter (in the upper right hand corner of the website). Current subscribers are already entered! One person will win a Dirty Dunk and another will win a Document Dunk.
Good Luck!
Check out this video review: