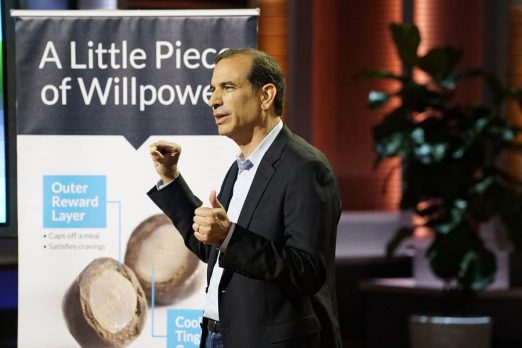 Mark Bernstein began the quest to create Meal Enders, his appetite suppressant lozenges, when his doctor suggested he lose weight. Bernstein was the type of guy who, when presented with a plate of cookies, wouldn't take one – he'd take six. He was a chronic over-eater. Now, he uses his Meal Enders to control his appetite.
Bernstein, like every other human being on the planet, is hard-wired to overeat. Our stomachs don't tell our brains that they're full until twenty minutes after eating. Someone can down a lot of cookies in twenty minutes! Many people don't overeat due to will power, but many do because they don't have the willpower AND their bodies are programmed to over eat. The internal mechanism for overeating was a matter of survival when humans were more primitive and didn't know where their next meal was coming from.
In modern society, most people don't need this survival mechanism. Couple that with the wide availability of junk foods with empty calories, and you can see where America's weight problems come from. Meal Enders help people battle the over eating problem. It's a lozenge with a sweet outer layer to curb cravings. The inner, minty layer sends a signal to the trigeminal nerve, which signals the brain that you're full. Bernstein took off, and kept off, the weight with his product; many others had success with it too.
Meal Enders is the first product from Bernstein's WillPower Labs. He's likely to develop more products. He likely wants a Shark to help grow his company and develop new products.
My Take on Meal Enders
I've had my battles with weight in the past. Now, along with the help of my dietician daughter, I eat a healthy, balanced diet, without supplements or appetite suppressants. I asked her about Meal Enders and she said the science is sound. Even though she doesn't personally believe in products like this, she acknowledged they could help people curb overeating.
Obesity is a big problem in our society, even with millions not getting enough to eat on a regular basis.  trigeminal nerve, that can help battle that problem is a good thing. I am sure the product works and it can help a lot of people. For that reason, I'm in.
Will Sharks Indulge?
The Sharks KNOW the weight loss industry is HUGE. Americans spend $60 billion each year on weight loss products. While the Sharks sometimes scorn the "it's a $60 billion business, we just need a small slice of the pie" argument, the sheer size of the market has to make them give pause.
What Bernstein needs to bag a Shark is good science, FDA approval, and strong sales. If he can demonstrate that, he'll generate some interest. What could hurt him is he has a strong business background. He may have a very particular notion of his company's value. If he's unwilling to compromise on value, the Sharks will go out.