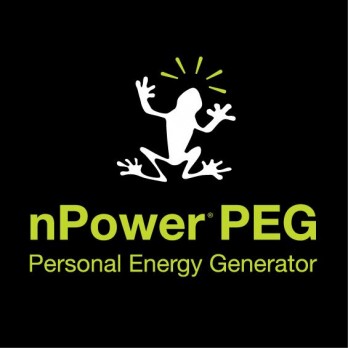 The nPower Peg personal energy generator is a device that uses the kinetic energy created by body movement and turns it into energy that can be used to power over 3,000 commonly used hand-held devices, like cell phones, cameras, and music players. All you have to do is put the nPower Peg in your bag, pocket, or briefcase. As you move around throughout your day, the personal energy generator creates and stores a battery charge which can be stored for up to 100 days. You'll never be without a charge for your cell phone if you're packing an nPower Peg!
They are manufactured in the USA in Cleveland, OH and inventor Aaron Lemieux is committed to making it in the USA and providing American jobs. The device has several patents and further enhancements, plus a commercial grade version using the kinetic energy made by waves is in the works.
The Personal Energy Generator is an Idea whose time has come
The nPower Peg solves a big problem for anybody who uses a cell phone or other electronic device. Almost everyone has found themself without enough power for their phone at one time or another. With the huge power demands of built-in cameras, apps, and data access, it's become a more common problem.
I HATE when I run out of power for my phone. There's no way for me to call for an emergency and I've missed some connections due to this issue. I am the prime customer for a personal energy generator as I'm constantly on the go with my cell phone, oftentimes writing this blog on it! While the nPower Peg isn't powerful enough to charge a laptop or iPad just yet (emphasis on yet), it's still a pretty cool convenience item that a lot of technology junkies will want to get their hands on. At $189, it costs less than a premium phone and it makes sure you'll get to use the device you shelled out all that money on!
Will the Sharks be charged up?
This seems to me to be a game changing piece of technology. The nPower Peg basically provides free, sustainable, clean energy in a package that appeals to consumers. With more wireless devices than people in the USA, the market is about as big as you can get. The technology is probably even more attractive in less developed countries where a consistent power source ma or may not be available.
I'd think any of the Sharks would be interested in being a part of nPower Peg, but Mark Cuban seems to be the obvious target. With his technology background, he'd be the perfect fit with nPower Peg. The only thing that could hurt Lemieux's chances would be crushing debt or slim margins. I expect multiple offers for the nPower Peg personal energy generator.
I am definitely "charged up" about this product! Green energy in any form is a very good business, I am "IN!"
*****NEW INFO*****
SPOILER ALERT: These guys won't be getting a deal, but if they did, it would probably die in due diligence. Read more: https://medium.com/on-startups/53a05bf2822d