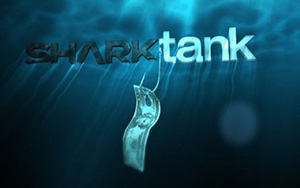 Friday April 19 brings a brand new Shark Tank to ABC. As season 4 winds down, this episode is the first of the final episodes bringing a successful season to a close. While thousands will be attending open casting calls in the coming weeks, Shark Tank fans will be entertained by some of the more compelling pitches in the upcoming weeks. May is sweeps month, so I have to believe some of the weirdest, wildest, and most controversial pitches will be in store in the coming weeks.
Friday April 19 Entrepreneurs
Friday April 19 brings episode 423 to Shark Tank fans. Four new entrepreneurs pitch the panel of Sharks which includes Mark Cuban, Lori Greiner, Robert Herjavec, Daymond John and Kevin O'Leary.
Jones Scones  entrepreneur J. Jones thinks his scones are an improvement on traditional scones. Will the Sharks feast on these cream scones or will Jones' dream turn to crumbs?
Stella Valle founders, sisters, and former army officers Ashley Jung and Paige Dellavalle pitch their exclusive line of fashion jewelry. Do the Sharks take a shine to the patriotic entrepreneurs?
Geek Chic entrepreneur Robert Gifford brings his custom-made gaming tables to the Shark Tank. Will the Sharks want to play or will they table any offers?
A luggage pick-up and delivery service also pitches in the Tank; as of today, the entrepreneur remains a mystery.
Friday April 19 Update
Episode 423 brings a Scrub Daddy update as entrepreneur Aaron Krause shares his Shark Tank success story with fans. Lori Greiner did a deal with Aaron for Scrub Daddy in episode 407 and the partnership has yielded great benefits!
Tune in to Shark Tank episode 423 on Friday April 19 to catch all the action. There are only five shows left in season four and then the Sharks will take the summer to film season five. Make sure you stay posted on all the Shark Tank news right here on the Shark Tank Blog!