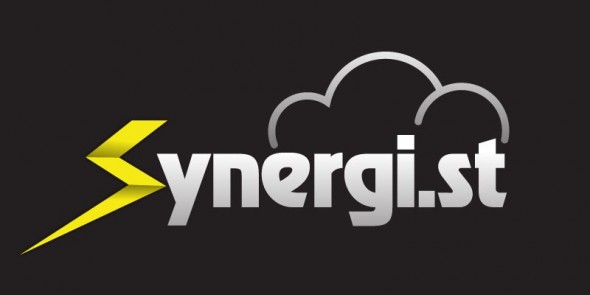 This is a guest post written by Jared Kleinert. Jared is passionate about business development and using business as a vector to improve society. He is about to launch Synergist, a crowdsourcing platform for social entrepreneurs.
As a teenager observing the "Occupy Wall Street" movement a few years back, I realized that I wanted to help people start more social movements. It excited me to see so many people leveraging their voice and power, coming together to disrupt a corrupt system. Although valiant in their attempt, the organization's efforts ultimately resulted in little change because "Occupy" fervor had stemmed from many dispersed individuals without a solid network between them or tools to aid their mission. This led to me create Synergist, a crowdsourcing platform that helps people create, collaborate on, and share social movements and enterprises.
CROWDSOURCING ON SHARK TANK
We are seeing a growing trend on "Shark Tank" and throughout various industries as more and more entrepreneurs look towards crowdfunding (the most common type of crowdsourcing and one that is used for raising capital) in order to raise money from their fans and community for their start-ups. Through platforms like Kickstarter and IndieGoGo, many entrepreneurs are realizing the value of tapping into their own network and customer base for funding and support, giving away rewards and creative experiences in exchange for pledges to the company. As fans, this is incredibly exciting because this technology allows you to decide as a consumer what's important and what is useful.  As a fan, you get to join the journey that is start-up life, and a company becomes something you care about and advocate for. It is truly changing how businesses are created and developed.
SOCIAL GOOD
My involvement with social responsibility goes back to middle school, where at thirteen I ran a shoe drive in South Florida that raised over 200 pairs of gently worn shoes for children in various shelters. So when I looked to pivot from the first company I started at fifteen, I decided that I wanted to incorporate a social motive and chose crowdsourcing as the vector for me to do just that. I started developing Synergist last summer while working FOUR part-time jobs at sixteen. Two remote internships for Silicon Valley start-ups, a gig at the local Men's Warehouse store, and occasional weekends working in the family catering business gave me enough experience and bootstrapped capital to start developing Synergist. In February, we finally launched into private beta and have been gaining valuable feedback that has helped us grow and tinker. Now we are looking to step out of private beta phase and start having a bigger impact.
SYNERGIST NEEDS YOUR HELP
Here is where things get interesting. On April 27th, Synergist will embark on an industry-first campaign to become the first crowdsourcing company to raise money ourselves using our own platform! This gives us a chance to reach out to fans like you who want to help us change the world and empower social entrepreneurs in many fields. If you've ever watched "Shark Tank" and strongly desired to be a bigger part of their mission than simply a customer, here is your opportunity to help Synergist get to the next level while receiving some incredible rewards. This campaign is quickly becoming news-worthy, but I need your help and support as well to get the ball rolling. Please sign up to attend our free online campaign launch and help us synergize the world!