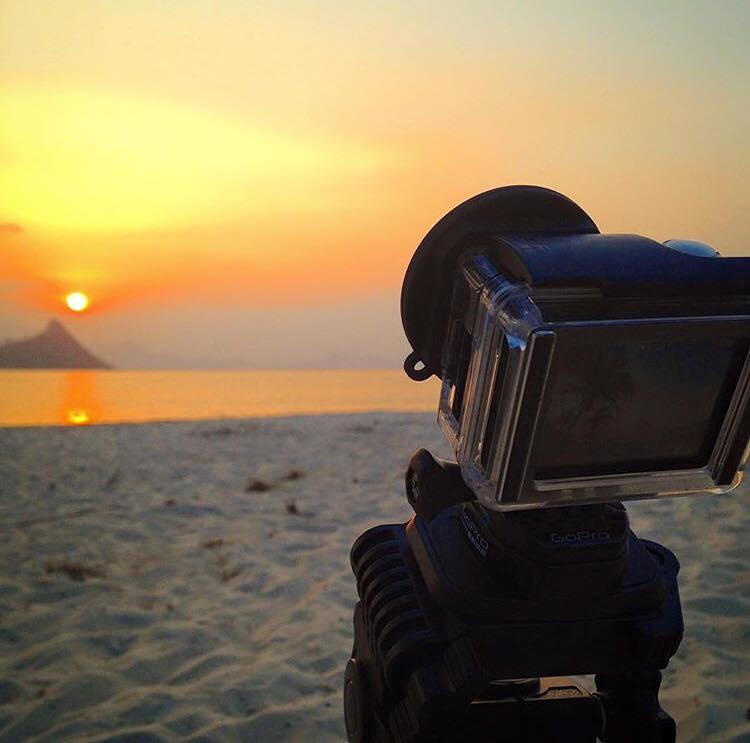 Jeff Overall wants PolarPro to do for action photography accessories what GoPro did for action photography. Overall started Polar Pro when he started selling polarizing filters for GoPro cameras to make the resolution better while using his GoPro filming his many outdoor activities. That simple filter morphed into a big business. PolarPro now sells accessories for all types of action photography applications.
Whether you like taking pictures and video while scuba diving, surfing, snowboarding, skiing, kayaking or using a drone, PolarPro probably makes an accessory that will make your shots better. Whether it's a waterproof body mount for a camera or a tripod that fastens to a surf or snow board, PolarPro makes it, or they have it in development. The Polar Pro team consists of outdoorsy millennials who push their sport of choice, and their action photography to the limits.
Overall is described in the ABC press release for this episode as "a surfer dude from Newport Beach," but don't let his Jeff Spicoli-like demeanor fool you. He has a degree in Economics and Accounting from the University of California Santa Barbara and he's managed to realize that unique and enviable status of making a business out of what he loves doing. PolarPro might not be as big as GoPro and Overall might not be as wealthy as Nick Woodman, but both business and founder appear to be well on their way.
My Take on PolarPro
I'm a bit of a video and photography geek myself. Unlike Overall, I've actually developed film in a darkroom! My video and photography endeavors aren't as extreme as Overall's – I tend to film food and fish I've recently caught, but that doesn't make my desire for cool gear any less.
Many of the products Polar Pro creates make taking better pictures and video easier. Photography is still the biggest hobby out there and, with the advent of social media and the ubiquity of images, more people want to do cool things with their cameras. Having the right accessories to go with the right camera is important.
It's rare that I peruse a Shark Tank business's website and want so many of their offerings. It's equally rare that a business comes into the Tank with so many products. In a the words of the aforementioned Mr. Spicoli, I think PolarPro is….

I am IN!
Do Sharks Go PolarPro?
Normally, when a business makes no mention of their Shark Tank appearance on social media, I take it as a sign that they didn't do a deal. PolarPro is "dark" when it comes to their upcoming appearance, but it's probably because the team is out on a "tropical diving 'research' trip."
This is a business that doesn't need the Sharks, but it's evident that Overall does a deal. In the promo for season seven, there's a clip of him leaving the Tank shouting "WOOHOO" and pumping his fists. Entrepreneurs that get eviscerated by the Sharks aren't prone to fist pumps, so I think it's safe to say Polar Pro is getting a deal.