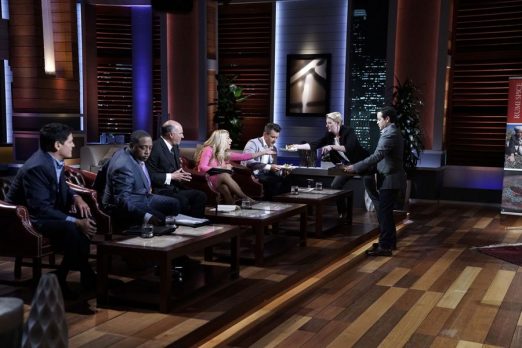 Rumi Spices co-founders Emily Miller, Kim Jung, and Keith Alaniz are all combat veterans who did tours in Afghanistan. During their time there, they realized they wanted to do something to help the people find economic prosperity. The vehicle for that prosperity is saffron, an expensive spice that grows well in the Afghan climate.
Saffron is the flagship product of the Rumi Spices line. It sells for upwards of $5000 a pound, it's easy to transport, and small farmers can earn a good living growing it – provided there's a market. That's where Rumi Spices comes in. They buy the raw materials from the farmers and have Afghani women they employ process and package it. In doing so, they are creating "peace through prosperity along the same lines as Combat Flip Flops.
The company name comes from 13th-century Persian poet, Jalal al-Din Rumi. Not much has changed the way saffron gets processed since Rumi was writing. The spice comes from the saffron crocus and the stigmas and styles from the blossom need to be hand separated from the flower. Since it takes roughly 150,000 blossoms to make a kilogram of saffron, it's a labor-intensive endeavor. The labor  adds to the hefty prices saffron commands, too.
The veterans want a Shark to help grow their enterprise quicker. They've tripled output since starting, but the amount of farmers and the infrastructure to support growth is becoming more of a challenge. More and more farmers want to join their growers network and they need funds to support that growth.
My Take on Rumi Spices
I think if more businesses focused on their impact on their communities as much as they focus on profits, the world would be a better place. I am sure the company makes money, but it's not their only mission. As combat veterans, they've seen the impact military conflict had on Afghanistan first-hand and they want to do something to make things better for the people who live there.
They have a quote on their website that sums up their mission: "When goods do not cross borders, armies will." For too long, the only thing Afghanistan was importing was war. By creating a viable business, they lift up each farmer and employee, which in turn makes entire villages more prosperous. I love what they are doing, I am IN.
Do Sharks want to Spice Things Up?
The Sharks will love what the Rumi Spices folks are doing. Businesses with a social impact always get good feedback from the Sharks, whether they get an investment or not. Rumi Spices has their plan in place and they proved the concept with a successful  Kickstarter in 2015.
Mark Lori and Daymond invested in Combat Flip Flops and Rumi has a similar mission. If their numbers work, I am sure one or more Sharks will jump on the deal.