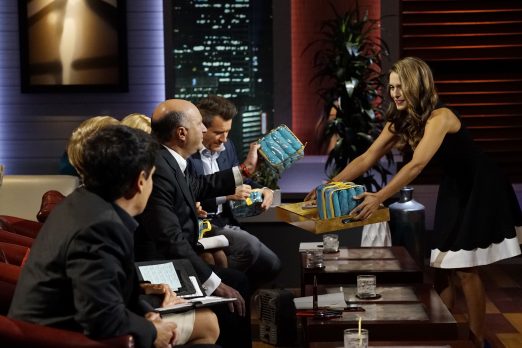 The Sleep Styler keeps your hair from getting damaged and dried out by hair dryers. When you use a hair dryer, you blast approximately 130 degree heat at your hair. They can burn your skin and your hair, yet men and women everywhere use them to dry and style their hair. Tara Brown didn't like that option, so she created The Sleep Styler and funded her first production run with a successful Kickstarter campaign.
The Sleep Styler system uses memory foam tubes surrounded by microfiber towels. The tubes fasten to your hair with microfiber straps. The idea is you can curl or straighten your hair while you sleep. The micro fiber dries your hair, too.
Simply towel dry your hair, style it as you wish, and go to sleep. When you wake up, your hair is soft and styled the way you want – without harsh hairdryer heat. The tubes come in a four pack for $39.99 each – about the price of a decent hair dryer. Brown recently developed a smaller version – called the Sleep Styler Mini – to give people more styling options. That product isn't available yet, but it's "coming soon."
The Kickstarter campaign had 1000 backers, so that isn't a huge amount of customers. Brown won a few awards for her design and that helped land her on Shark Tank's episode 819. She's probably looking for a Shark's help scaling quickly with infomercials and mass retail.
My Take on the Sleep Styler
As a "follicly challenged" male, I will never use this product. One wipe with a towel, and I'm good to go. My wife has short hair and she dries off her hair with a couple of shakes of her head. My daughters all have long, thick hair (like dad used to) and they have every hair related appliance known to humanity. My youngest often sleeps with her wet hair up in a bun and she brushes it out every morning on the car ride to school.
All my girls say they'd use this product. Sleeping with wet hair in a towel gets the pillows all wet. The microfiber exterior of the Sleep Styler is far more absorbent than regular towels and the foam also soaks up some water. Add the styling options and Brown has a winner. Because my girls all like the idea, I am in.
Do Sharks Like Brown's Style?
While men and women can use this product, Brown's market is primarily women. She's lucky to be on an episode with the Sharkettes. I can see both Lori and Barbara bidding on this. I think the guys will stay on the sidelines though.
Barbara has a good track record getting products into mass retail outlets, Even though her hair is short, she'll see the benefits and will make a play. This is a total Lori product, though. Lori likes products with mass appeal that demonstrate easily and don't cost too much. Sleep Styler fits the bill – evidenced by the four customers in my brood. I think it would do well on QVC and in mass retail. Brown probably wants Lori as a partner and I think she'll get her – after a Sharkette fight!