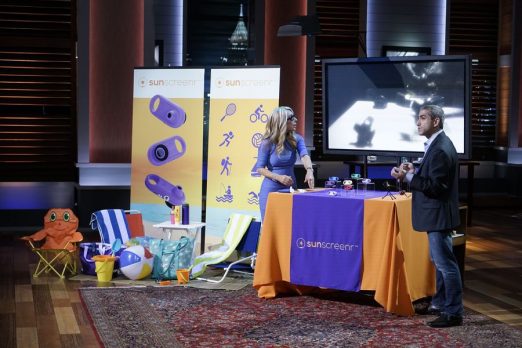 Dave Cohen, inventor of Sun Screenr, knows what it's like to mis-apply sun screen. He was inspired to create the product when people close to him were battling skin cancer. The only way to prevent over exposure to the sun and increased risk of skin cancer is to cover up and wear sun screen. Too often, people miss parts of their body when applying sun screen, but there's no way to tell – until you get a sun burn where you missed.
That's where Sun Screenr comes in. It's a small camera that uses a filter to show where you missed with the sun screen. This allows you to identify areas where your skin isn't protected, so you can reapply. This picture demonstrates it in action.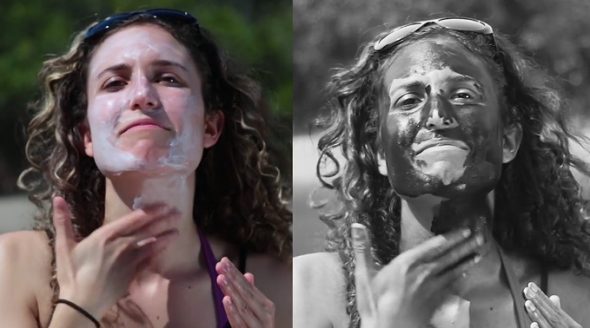 With over 1 million new cases of skin cancer a year, it's a good idea to be protected in the sun. Sun lotion does no good if it isn't on ALL your skin.
The device itself is about the size of a key fob. It's waterproof, sand proof, and rechargeable (one charge should last an entire weekend). The cost is unclear at this point as it's only available on a "pre-order" basis from their IndieGogo site. Cohen raised over $285K on KickStarter and IndieGoGo to get the project in production. Cohen likely wants a Shark's help with cash for inventory and production sourcing.
My Take on Sun Screenr
This is a good idea. With five kids, I've seen a fair share of sunburns from poorly applied sun screen. While comical splotches and hand prints on kid's backs made for some laughs in the past, skin cancer is no laughing matter. This is a product every parent with small children will want.
It's also a product sun lovers will want. Even if you go tanning alone, the "selfie stick mount" on the Sun Screenr lets you snap a picture of your back. Anyone concerned with over exposure probably needs this product. Since it's so useful and helps prevent skin cancer, I think it's a winner. For that reason, I'm in.
Do Sharks Screen This Deal?
While it looks like a good product, there may be problems with Cohen's execution. He's raised over a quarter of a million dollars with crowd funding and who knows what skin he has in the game. With all that cash, he's having some production issues that he claims "are not insurmountable." Some of the backers of the KickStarter and IndieGoGo campaigns are getting antsy, since delivery was promised months ago. Cohen's been fairly proactive with updates, but backers want their product.
The Sharks will have legitimate concerns about the ability to deliver this product, whether the valuation is good or not. There is no Sun Screenr website, either. Their URL redirects to the IndieGoGo page. I'm betting he gets no deal.