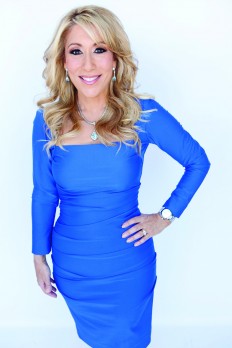 It seemed like a heavenly deal. Kelly and Aaron Bruce presented a product that naturally smooths the skin for youth crazed consumers. It's priced affordably at $49. It boasts an impressive $3 million in sales and $1.2 million in profit after a limited market test. If the story ended here, it would be the golden egg.
Wait, there's more!
QVC loved their product, but Angel Lift decided to NOT pursue it. They halted their test market channel (that's right, the one that earned $3 million in sales). Aaron explains his goal is to "perfect the product line." The Sharks immediately lash out and question why he'd turn off the sales funnel.
Best practices recommend finishing the product line while taking orders concurrently. Clearly editing plays a HUGE part in the Angel Lift episode that aired, but truthfully some viewers might be wondering why Lori would EVER invest in this company.
 Lori's Financing is Purchase Order Financing
While there may or may not be more to Angel Lift's story, Lori's financing plan put some smart protections in place by financing purchase orders from QVC only. She recognized a potential blockbuster product and used an alternative financing tool that will allow her to partner with Angel Lift while protecting her investment. Since she knows QVC is a credit worthy buyer, she's able to completely control her risk. Here's how Lori's financing deal with Angel Lift will work:
QVC issues a purchase order for an initial order.
In order to fulfill the order, Lori pays Angel Lift's supplier knowing QVC is a credible buyer.
Supplier delivers Angel Lift product to QVC.
QVC pays Lori full amount for Angel Lift products received (she's considered the financing company of the purchase order). Lori takes any fees and remits remaining profit to Angel Lift.
Angel Lift airs on QVC – this forum allows Angel Lift to demonstrate their product without producing an expensive infomercial (Barbara's concern). Angel Lift gets great product exposure in addition to the product already sold to QVC.
QVC fulfills customer orders, allowing Angel Lift to focus on other priorities (expanding their line, as Aaron stated)
Did you notice that in this scenario Lori isn't really investing in Angel Lift? Lori's financing Angel Lift and she's dealing completely with QVC from a financial perspective. She can confirm QVC's purchase order and knows they will pay the bill once they receive the product. This limits her liability if she discovers anything in Angel Lift's story that doesn't align with her investment strategies. Lori's intuition told her this is a great product. Using purchase order financing, she was able to creatively partner with Angel Lift. It was a business savvy move for the queen of QVC.
Dan Casey, founder and CEO of purchaseorderfinancing.com, believes every business has a story to tell. He's been listening and helping small businesses grow exponentially since 2002 using a creative combination of finance tools. He's been featured in publications including Entrepreneur Magazine, Entrepreneur Online, Small Business Trends Online, The Washington Post, Crain's Chicago Business & American Express Open Forum. 

Visit www.purchaseorderfinancing.com and be sure to mention Shark Tank Blog to get a free subscription to Fast Company or Entrepreneur magazine.*

*Must qualify for financing to receive special offer exclusively for SharkTankBlog.com readers.