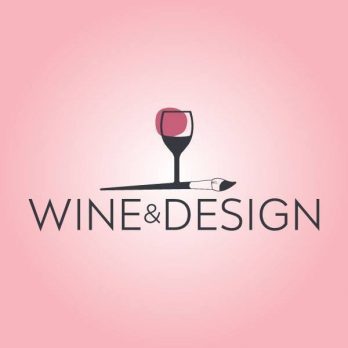 Patrick and Harriet Mills want a Shark as a partner for Wine & Design, their paint it yourself art studio franchise concept. Since they opened their first shop in 2010, they've quickly grown to 76 franchises nationwide. They look to get to over one hundred in 2017.
The concept is simple. Show up at one of their studios, bring a bottle of wine, and paint a picture with some instruction from an artist. It's a great date, girl's night out, birthday party, or corporate event. They are the leader in this niche and they think they can really grow the business – with a Shark's help.
It takes roughly $50-$100 thousand to start a franchise, which includes the $25,000 franchise fees. Other start-up costs include real estate, licenses (some states require special BYOB licenses), furniture, and paint! With franchisees sales increasing by over 30% a year, it's a proven concept, but do Sharks paint?
My Take on Wine & Design
When we first moved to Florida, a bunch of women my wife works with went to a similar place in Sarasota (not a Wine & Design franchise). They had a blast and we now have artwork to show for her night out. A few weeks later, my daughter went to a birthday party at the same place. Birthday cake and ice cream – not wine – were served at that event! She also enjoyed it. Both of them are itching to go back and my daughter may have her birthday party there.
I think it's a good concept. It's a lot simpler than a restaurant franchise – and a lot less expensive. As more and more people seek experiential entertainment, places like Wine & Design should continue to grow and thrive. For that reason, I am in.
Do Sharks Design a Deal?
Franchises are not a new business type in the Shark Tank. The most successful franchise to date was Tom and Chee – the grilled cheese themed fast food joint Barbara and Mark invested in. Many other franchises came into the Tank and didn't get a deal, but they were smaller and involved either hokey concepts or food.
Wine & Design has proof of concept, is profitable, and it's growing. These are things that could get them some offers, provided the deal is Shark worthy. While I believe the offers will fly, I don't think they'll do a deal.