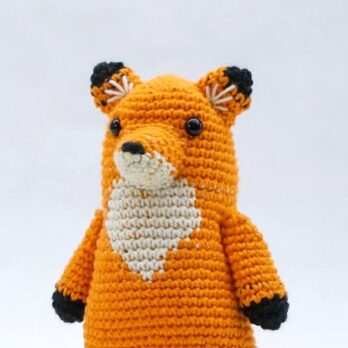 Justine Tiu made her first animal that would become The Woobles for a friend. She didn't know how to crochet, so she looked at dozens of YouTube videos and taught herself. She found crocheting relaxing and she got to be prolific at it. When she and her husband, Adrian, became dissatisfied with their corporate careers, they decided to create a business out of crochet animals.
The art of crocheting small animals is called amigurumi. What Justine and Adrian did is create kits that people can use to create their own small animals at home. The secret sauce isn't the materials that come in each Woobles tin, it's the access customers get to Justine's online tutorials. With her background in educational technology at Google, she knew just how to go about it.
The Woobles has only been in business since March, 2020 and they already have $5 million in sales. They appear to have it down pat, but they're in the Tank anyways. Part of their success had to be a result of the Covid-19 pandemic. People were stuck at home looking for fun things to do and apparently The Woobles fit the bill. It will be interesting to see if their sales are rising or if 2020-2021 numbers were a Covid related blip.
My Take on The Woobles
My mother-in-law and one of my daughters knit and crochet. I never had the patience for stuff like this. My fine motor skills aren't that great either so I doubt I'd be a customer, but I can see the appeal for folks who like this kind of thing. The beauty of it is it's designed for beginners, so if I actually wanted to take a crack at it, I could.
As far as the business goes, it's the online tutorials that make this business special. I wonder if Justine and Adrian have plans for other crafty things beyond their crochet animals. If they do, I bet they'd be successful at it.
Do Sharks Crochet?
The key to a deal here is rising sales. If they peaked during the Covid lockdowns and then leveled off, the pitch could be in trouble. If sales a growing year over year, we'll likely see offers from the Sharks unless the valuation is out of whack.