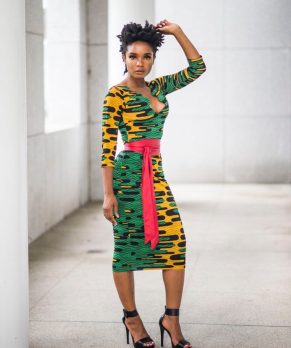 Zuva is a line of African inspired clothing created and curated by entrepreneur Kelechi Anyadiegwa. She started the business after getting compliments on her own African inspired wardrobe. Instead of telling people where to buy the clothes, she smelled a business opportunity and started her company. That was in 2014.
With just $500, some technical savvy and a knowledge of African fashion, the young Nigerian woman quickly built a $2 million fashion empire. She was lauded by many as an up and coming young entrepreneur and it seemed as if the world would soon be her oyster. But it all came crashing down.
2017 was, as she states, "a tough year. Really tough." She had a problem many entrepreneurs never have: she grew, but she grew too fast. There were issues with paying suppliers, website problems, and a staff that was too small to handle the growing operation. It sounds like she wanted to do too much by herself and couldn't properly delegate.
To her credit, she's smart enough to know what went wrong and she vows to come back in 2018 with a better plan. She's smart enough to know there's still opportunity. The ShopZuvva.com website is gone, but a skeleton of a webpage exists here. Items still listed for sale redirect to designer's sites; they're probably affiliate links. I think she's probably in a bit of desperation mode when she appears in the Tank (she filmed in mid 2017) as things were crashing down around her at the time.
My Take on Zuva
I like the designs. I'm into bold, bright colors in general and the African vibe is very cool. There are no men's clothes on her site, but I'd like to see some. Even a middle-aged Italian guy can appreciate quality stuff!
I really don't know what to say about this business because I don't know if it will even exist by the end of 2018. I wish Kelechi well and hope she can re-emerge to dominate the market the way she did at the outset.
Will Sharks Design a Deal?
I'm guessing Kelechi got Zuva on Shark Tank based on her meteoric rise. $500 to $2 million is quite a feat for any business. Obviously, there were issues occurring when she taped. If those issues come up in her pitch, she's going to get skewered by the Sharks.
I'm guessing she didn't do a deal, otherwise her web presence would at least still be set up for eCommerce. If she did do a deal, it never closed. There isn't a heck of a lot of activity on the company's social media pages either. It looks like this business was sunk before it even go to the Tank.