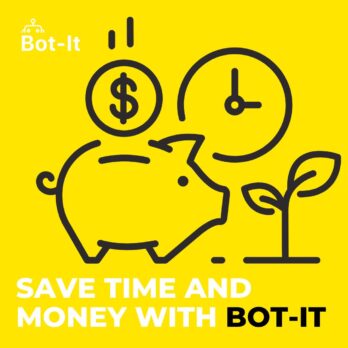 Are you tired of spending countless hours on repetitive online tasks that eat up your precious time? Do you wish you could automate those mundane, time-consuming chores with just a few clicks? Well, look no further! Meet Bot-It, the brainchild of visionary entrepreneurs Maurice Bachelor and Joel Griffith, poised to revolutionize the way we tackle online tasks. And guess what? Bot-It is about to make a splash on the hit TV show Shark Tank!
The Birth of Bot It
Bot-It is the brainchild of a tech-savvy innovators, Maurice Bachelor. Frustrated by the monotony of online tasks, he set out to create a user-friendly platform that empowers individuals and businesses to build custom online bots without needing any coding expertise. The result? Bot It, an accessible and intuitive solution for automating everything from data entry to social media management. And he did it from a hospital bed! Maurice was recuperating after a very bad car accident when he created the business.
What Sets It Apart?
No Coding Required: It breaks down the barriers to automation by offering a drag-and-drop interface. You don't need to be a coding whiz to create your own bots.
Task Customization: With Bot It, you have complete control. Tailor your bots to suit your unique needs and automate even the most complex processes.
Time-Saving: Imagine freeing up hours of your day by delegating mundane tasks like filling out forms, responding to emails, or managing your online presence to your personalized bots.
Scalability: It is designed for individuals, entrepreneurs, and businesses of all sizes. Whether you're a solopreneur or part of a global corporation, Bot It can adapt to your workflow.
Bot It on Shark Tank
The buzz around this business has reached a fever pitch, and now Maurice Bachelor and Joel Griffith are ready to take their innovative solution to the next level. They'll be presenting Bot It on the iconic TV show, Shark Tank, where they'll have the opportunity to pitch their business idea to a panel of renowned investors.
Will they secure an investment that propels them into the stratosphere? Tune in to Shark Tank to find out!
The Future of Online Automation:
Bot-It represents a promising future where automation is accessible to all. No longer do you need to endure the drudgery of repetitive online tasks. With Bot It, you can reclaim your time and focus on what truly matters—whether that's growing your business, pursuing your passions, or simply enjoying more leisure time.