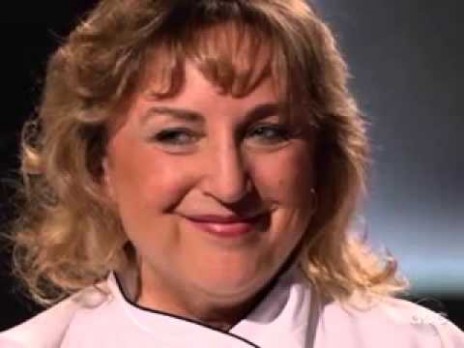 In episode 102, the Sharks get a taste of Susan Knapp and her product line, A Perfect Pear. Although she'd won awards at County Fairs and in other local venues, Knapp didn't realize how beloved her Cinnamon Pear Jelly was until the year her mother was diagnosed with cancer. Knapp abandoned her normal jelly making efforts that year in order to take care of her mother. She was surprised by the disappointment her co-workers and friends expressed when her jelly didn't materialize during the holidays. For the first time, Knapp realized she might have stumbled upon a marketable product.
She began exploring food trade shows and building her own brand within the niche of pear-based products. She comes to the Shark Tank with strong sales and orders on the table. Her company needs a Shark deal to continue growing. Will Knapp be able to get the Sharks' interest?
A Perfect Pear Shark Tank Recap
Knapp enters the Shark Tank looking for $500,000 for a 15% stake in her company. Kevin O'Leary expresses shock at the numbers Knapp lists, and asks "But, do you have sales?"
Knapp responds that they've had over $700,000 in sales. O'Leary is impressed. Kevin Harrington asks about net profit. Knapp replies that the current net profit is at 2%, but she expects profits to grow to over 10% in the next year. The products are in over 650 stores, and Knapp has over $100,000 in orders that she can't fill without financing to fund her production. She explains that the credit freeze in the country has limited her resources. The Sharks agree that the credit crunch has created a problem for many companies.
Kevin O'Leary brings the discussion down to the numbers. He offers Knapp $500,000 for 70% of the company. She immediately and politely turns him down. Daymond John offers $500,000 for 51% of the company. Kevin Harrington speaks up. he's offering $500,000 for 50%. Robert Herjavec offers to join Harrington in his deal. The 50% stake would leave Knapp an equal stake in her company. O'Leary says "I wouldn't throw out the 70%, because it would mean you get to work with me, Mr. Wonderful."
The Sharks are in a feeding frenzy, all fighting for a bite of Knapp's company. Knapp is considering the deals offered. Each would offer her the $500,000. O'Leary wants 70%. John wants 51%, and Herjavec and Harrington want 50%. Knapp wants to retain control, and offers 49%, but Herjavec and Harrington refuse, stating that she wants to retain control. She waffles for a moment, but finally accepts Herjavec and Harrington's deal for 50%.
A Perfect Pear Shark Tank Update
The deal with Robert and Kevin never closed. The company has solid sales and orders on the table. With the Shark Tank investment, Knapp goes on to continue to grow her business. Her products continue to be available in various retail outlets, as well as through her online direct-sales site. After a decent run, she closed the business in February, 2010.
Posts about A Perfect Pear on Shark Tank Blog
A Perfect Pear Susan Knapp Shark Tank Update
A Perfect Pear Company Information