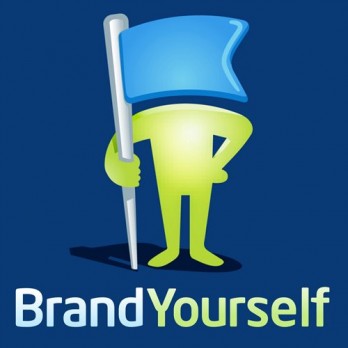 Brand Yourself co-founder Patrick Ambron pitches an online reputation management platform to the panel of Sharks in Shark Tank episode 628. Ambron, along with Pete Kistler and Evan McGowan-Watson, founded Brand Yourself in 2010 when Mr. Kistler had difficulties finding a job because employers kept confusing him with unsavory characters who had the same name when they "googled" him.
The guys sought a solution for managing what comes up when you google your name, what they found was wildly expensive solutions, costing as much as $25,000. They set out to simplify and demystify the process of controlling what comes up in Google searches and put the power in the hands of the user. Brand Yourself became the first do-it-yourself solution for managing search engine results themselves.
The process is simple: submit the websites/profiles you want people to find when they Google you and follow the steps to make those websites/profiles rank higher in Google. Brand Yourself alerts you whenever your search results change and they tell you who visits your Brand Yourself profile.
The guys gained national recognition as a leading authority in the ORM industry, they were named the overall StartUp winner at SXSW, listed on the White House Empact 100, and awarded Inc Magazine's 35 Under 35 Coolest Entrepreneurs. Along with many other prestigious awards and press, Brand Yourself has already secured over $5M in funding and hopes a Shark Tank investment can bring their business to the next level. Will a Shark get branded and invest?
Brand Yourself Shark Tank Recap
Patrick enters the Shark Tank seeking $2 million for 13.5% of the business. He tells his backstory and pitches his business. He uses Ivy Leaguer "Bob" as an example. "Bob" has some embarrassing photos online and Patrick can bury or remove them from search engines. The Sharks are, while he's talking, still mulling the $15 million valuation.
In the first two years in business, he had $2.2 million in sales. This year (2014) he's projecting $2 million. Social media is an issue for Mark. He says search engines might not pick up posts but embarrassing content can still be found inside people's profiles. Kevin has used similar services, he wants to know if this business is selling on price. Patrick says he's going to be a market leader by the quality of service.
Kevin didn't like that answer; he's out. Daymond doesn't know the space; he's out. Lori has seen ads for a competing business and she knows it will take a lot of advertising dollars to get the word out; she's out. Mark thinks he's overvaluing the company; he's out. Robert calls Patrick's valuation "nuts" and offers $2 million for 25%. When Patrick asks to call one of his partners, Robert tells him he's not moving from 25%. Patrick declines the offer.
Brand Yourself Shark Tank Update
The Shark Tank Blog constantly provides updates and follow-ups about entrepreneurs who have appeared on the Shark Tank TV show. Patrick claims the Shark Tank appearance earned them $1 million in sales. Sales went to $1 million the year following his appearance as well. As of November, 2022, they have over 70 employees and annual revenue of $7 million.
Posts About Brand Yourself on Shark Tank Blog
Company Information
Video