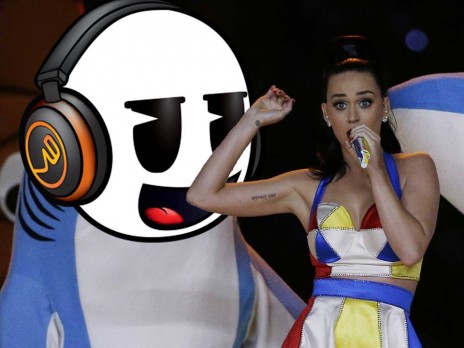 Brian Lim looks to light up the Shark Tank with Emazing Lights, his wildly successful LED lighted glove company, in Shark Tank episode 621. Lim was a pioneer in the art of "gloving," giving a light show using light up gloves at raves and other electronic dance music venues.
He started the business in 2010 with $100 and made it his mission to give light shows at raves with his LED gloves. Fast forward to 2015 and Lim has a solid business doing over $16 million in annual sales! EmazingLights was the 189th fastest growing company in 2014 on the annual "Inc. 5000" list. The gloves cost anywhere from $12 for a basic pair to $100 for premium gloves. The company also sells other glowing items from sunglasses to apparel and accessories.
EDM  is a multi-billion dollar a year market and Mr. Lim made Emazing Lights into one of the premier businesses on the scene. His fiancée, Christina, runs a sister company called iHeartRaves, an online super market for rave related items. Whether Lim wants cash for expansion or a Shark's help with manufacturing remains to be seen. Will a Shark rave about Emazing Lights?
Emazing Lights Shark Tank Recap
Brian enters wearing the Emazing Lights mascot costume and asks for $650K for 5% of the business. The lights dim and some of his helpers demonstrate gloving for the Sharks. When the demo ends, Brian hands out samples and the questions start. Robert thinks they're cool.
Kevin wants to know why the business is worth $13 million. Brian says he'll do $5.5 million in sales this year. He explains how he's started IHEARTRAVES.com which has done $2.5 million in sales. Brian tells how his parents immigrated from China and that instilled a work ethic in him and he compares himself to Mark – he sold CDs door to door.
The patents he has on EmazingLights are for the programming of the glove lights. Mark wants to know the pricing. The margins run from $10-$17, but Mark wants to know what's next. Gloving, Brian explains, has become a "performance sport." Daymond compares gloving to break dancing and Brian says it's transcending the EDM scene; he thinks it could be a billion dollar business. Mark thinks global expansion is the next thing.
Mr. Wonderful offers to loan Brian $650K at 3%, Brian declines – he wants a partner and doesn't want debt; Kevin is out. Daymond wants to know why Brian asked for 5%, Brian says make an offer; Daymond offers $650K for 20% of the licensing deals he brings in. Robert says Brian is the "real deal." Robert and Lori team up to offer $1 million for 8% equity. Mark offers $650K for 8% and brings Daymond in for a 20% commission on any deals he licenses. Robert and Lori counter with $1 million for 5%.
Brian says he understands the offers and says it's not about the money. Still, he's agonizing. After a pause, he accepts Mark and Daymond's offer! Brian says he can't imagine what his work week is going to look like anymore!
RESULT: DEAL with Mark and Daymond for $650K for 8% plus 20% commission on all licensing deals.
Emazing Lights Shark Tank Update
The Shark Tank Blog constantly provides updates and follow-ups about entrepreneurs who have appeared on the Shark Tank TV show. The deal with the Sharks closed an Emazing Lights shot into the stratosphere. In a few months after airing, Lim had to double his staff and office space to accommodate the flood of orders. The company did licensing deals with MGM, selling their products at six of MGM's properties in Las Vegas. Fast forward to August, 2021 and the company has 50 full-time employees and 3,000 square feet of warehouse space. As of January, 2023, annual revenue is a whopping $20 million.
Posts About Emazing Lights on Shark Tank Blog
Company Information
Video