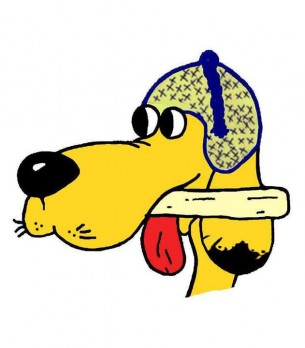 Nishes, Sujan, and Suman Shrestha pitch the Himalayan Dog Chew, a chew toy/snack for dogs made from Himalayan Yak milk, in Shark Tank episode 615. The business, started way back in 2003, wholesales the product to pet stores world-wide and has a vibrant presence on Amazon.
Back in 2003, Nishes' dog got hold of a hunk of Himalayan hard cheese and seemed to enjoy it. After researching the feasibility of feeding cheese to dogs for four years, they sold their first Himalayan Dog Chew at a local dog event in 2007. The Himalayan Dog Chew was a hit with dogs and people alike, and within three months, they opened their first commercial space.
Himalayan Dog Chew is the biggest and most successful pet product to appear on Shark Tank to date. They have over $1 million in annual sales, employ about 40 people, distribute to over 5000 retailers and they have a consortium of roughly 3,000 farmers in the Himalayas harvesting cow and yak milk for their products. It's likely Himalayan Dog Chew wants to expand their presence and get some Shark cash for further growth.
Will the Sharks bite on yak cheese and invest?
Himalayan Dog Chew Shark Tank Recap
Nishes, Sujan, and Suman open in an at home segment while explaining the origin of the Himalayan Dog Chew Company. They say they need help to make it a HUGE company. When they enter the Tank, they ask for $750K for 5% of their business. They explain the product and the recipe for hard, smoked cheese.
They hand out samples and explain that humans eat the cheese in Nepal, but they do a little extra processing to make it harder here in the States. The Sharks eat the cheese puffs and like them! The guys reveal they did $5.6 million in sales last year. Mark wants to know why they need a Shark. They say they want to use half the money to take a salary; the Sharks don't like that.
They explain how they started with $2000. Kevin questions their valuation and they reveal they'll do $8 million this year. Mark says they don't need a Shark, he's out. Mr. Wonderful wants to know what the other Sharks are doing and Lori and Daymond go out.
Kevin offers a $750K loan at 10% plus 5% equity, but he wants to use the money to scale up production. Robert offers to split the deal with Kevin at 10% equity. The guys step into the hall and Lori decides she wants in. When they come back, they are offered all three Sharks, but at 15%.
After a break, Kevin explains the value of three Sharks. The guys confer and humbly decline.  The counter is $750K for 10% equity. Their next proposal is $1.5 million for 20%. The guys won't do debt and Lori and Kevin go out. Robert comes in and says he'll do $750K for 15% equity, the guys decline – they don't want to give up too much equity.
RESULT: NO DEAL
Himalayan Dog Chew Shark Tank Update
The Shark Tank Blog constantly provides updates and follow-ups about entrepreneurs who have appeared on the Shark Tank TV show. Despite not making a deal, the business continues to grow and build on its previous success. Since airing, the company expanded its line. They now make Ruff Roots, which are made from Mediterranean Heathland tree roots plus a new line of "Distinctive Dog Treats," which they sell under the Himalayan Corporation brand. They also sell leashes, chew toys and a bunch of other treats.
One of the business owners, Sujan Shretha, gave a Ted Talk about the "AHA Moment" in January, 2016. With the added products, the company re-branded to Himalayan Pet. You can find their products in every major pet retailer, on Chewy and on Amazon.
Fast forward to October, 2022 and they are still in business with $11 million in annual revenue.
Posts About Himalayan Dog Chew on Shark Tank Blog
Himalayan Dog Chew Company Information
Video