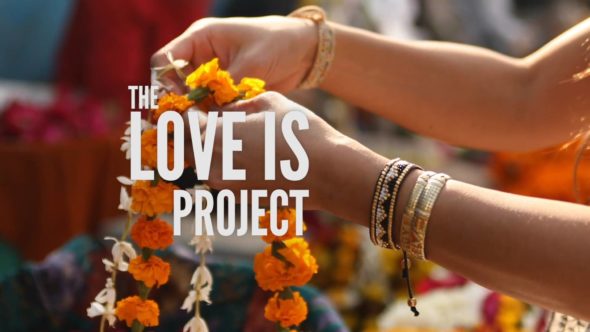 Chrissie Lam and her mom, Gladys, introduce the Sharks to the Love Is Project, Chrissie's jewelry business with a social mission, in Shark Tank episode 1211. Chrissie, who has a background in fashion design, quit the corporate world in 2012 and moved to Kenya where she met women from the Maasai tribe. They made beautiful beaded bracelets and Chrissie had them make her a bracelet with the word "Love" on it.
She decided to sell the bracelets online as a way to provide employment opportunities for women in third world countries. People began sharing photos of the bracelets on social media with messages about what love means to them. Things kind of took off from there. Originally, Chrissie worked with women in Kenya, Indonesia, and Ecuador. Now, more than 2000 women from ten countries make Love Is Project bracelets. Sales to date are over $4 million.
In addition to providing opportunities in developing countries, Chrissie is philanthropic with her profits. She regularly donates to a wide variety of charities and causes. She also wrote a book – a collaboration of all the stories customers sent her – called The Greatest Love Story Ever Told (a second addition is in the works). In the future, she wants to offer a quarterly subscription and expand her product offerings. She's hoping a Shark will help her with that.
Company Information
Video

Posts about Love Is Project on Shark Tank Blog
The Love is Project Bracelets From Around the World
Love Is Project Shark Tank Recap
Chrissie and Gladys enter seeking $250,000 for 5% of their business. Chrissie explains the business and hands out samples. She says she wants on hand cash to increase inventory and her online presence. While the Sharks like her $4 million in life time sales, they don't like her debt. Ultimately, she fails to connect with any of the Sharks who have trouble figuring if the business is a charity or a business and the ladies leave with no deal.
Love Is Project Shark Tank Update
The Shark Tank Blog constantly provides updates and follow-ups about entrepreneurs who have appeared on the Shark Tank TV show. The company is still very much in business and has many celebrity endorsements. Chrissie claims she's invested thousands in her supply chain and has "turned the corner" with her digital marketing. As of July, 2021, she doubled her previous year sales to the tune of $3 million in revenue.