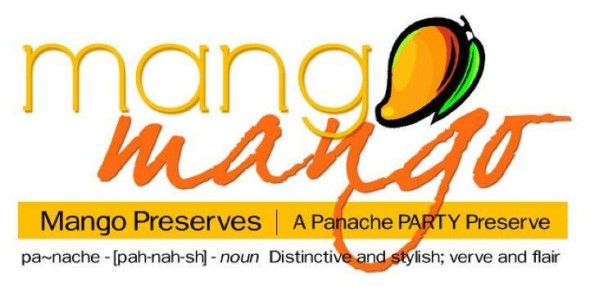 Lakesha Brown-Renfro, Nzinga Teule-Hekima, and Tanecia Willis spread the love and their mango preserves called Mango Mango in Shark Tank episode 505 on September 27. The three women are friends and party planners who developed a mango preserves product. They developed Mango Mango while working their party planning business, Simply Panache. They use the preserves in many of the recipes they use for the various events they plan and host. Mango Mango preserves were such a hit with their customers, they decided to start manufacturing and selling them. They currently sell online, at farmers markets, and at about a dozen Virginia Whole Foods Markets and gourmet food shops. The three women promise to make a big entrance as they dance in, singing the praises of their Mango Mango preserves.
Mango Mango Shark Tank Recap
The Shark Tank camera crew visited Lakesha, Nzinga, and Tanecia in their hometown and they said Mango Mango was Shark bait! In the Shark Tank, they asked for $75K for 20% of their business. After singing their song,  "spread it, mix it , shake it, stir it," they tempted the Sharks with a variety of Mango Mango based goodies including shrimp and Mango Mango sorbet. They've sold $138K year to date and are looking for money for production facilities.
They don't want to use a co-packer because they want control over their product. Mr. Wonderful reveals he once owned a jelly company (who would have thought) and didn't like the margins; he thinks it's a hobby and he's out. The ladies say they're working hard, selling in 8 Farmer's Markets a week. Robert kept shoveling more Mango goodies onto his plate – he absolutely loves the stuff! The ladies said they could get money elsewhere, but they wanted to party with the Sharks.
Mark didn't know enough about the space, so he's out. Lori said she doesn't like Mango, but loved everything she ate, and she thinks they should fund themselves from their income. She says they don't need the Sharks, and she's out. Daymond, who can't believe Mr. Wonderful was in the jelly business, followed Kevin's lead and he's out too. Robert loved the product so much, he's afraid he'd eat all the profits; he likes it so much, he's afraid he'd make bad decisions. Robert's out too. The ladies dance their way out of the Tank and all the Sharks except Kevin said they'd make it. They're just glad the Sharks like Mangoes!
Mango Mango Shark Tank Update
Since appearing on the Shark Tank, the ladies have taken their products to a new level with the boost from the Shark Tank effect so familiar to entrepreneurs. After appearing on the show, orders poured in, for over 15,000 jars. The preserves continue to fly off the shelves of markets like Whole Foods, but the ladies didn't stop there. In Spring of 2014, they opened the Mango Mangeaux Cafe in the Phoebus section of Hampton. Even without a Shark deal, these ladies have kept their business growing and thriving, and have pushed forward to achieve something many entrepreneurs only dream of: a brick-and-mortar store front.
Whether customers "Spread It! Mix It! Shake It," or "Stir It," one thing's for certain: these feisty entrepreneurs have come up with a product that just won't quit.
A detailed synopsis of their success and growing pains is in Beyond the Tank episode 203.
As of March, 2023, the company is still in business with annual revenue of $3 million.
Posts About Mango Mango on Shark Tank Blog
Company Information