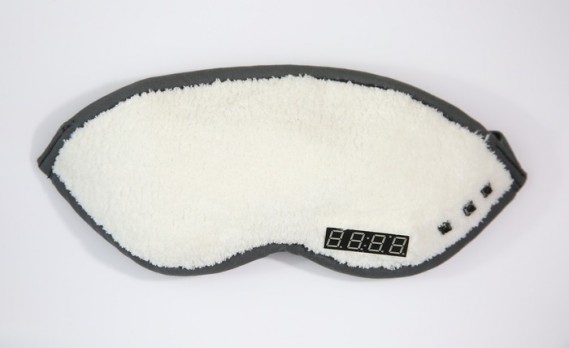 Justin Lee and Neil Joglekar  pitch their "wearable technology," Napwell, to the Sharks in episode 619. Napwell is an eyeshade with brains. It tracks your nap time and when it's time to wake up, lights on the interior begin to brighten, gradually bring you out of sleep.
The concept is the product lessens "sleep inertia" by simulating a sunrise and you wake up less groggy. The two inventors successfully got funded on Kickstarter back in January 2014, raising over $51,000 on a $30,000 goal.
They're likely looking for a Shark to help with production.
Napwell Shark Tank Recap
Neil and Justin enter seeking $100K for 10% of their business. They want to help people "naptimize." It uses lights to help with biometrics. They hand out prototypes; Robert and Daymond try one on as Lori gets clarification. Mark says he's never had a bad power nap, Lori has.
Robert wants to know their background. The two guys met at camp, but went on to high-powered educational careers. The guys see start-ups as a test of a hypothesis. They used crowdfunding to test both pricing and the product. They think there's a gap in the market.
Mark thinks they could get VC money easily in Silicon Valley with their backgrounds, he's out. Kevin says they've never brought a product to market, he thinks it's a "task from hell;" he's out. Lori thinks people don't need a product to help them wake up, she's out. Robert thinks they're wasting their education, he's out. Daymond thinks it's too soon, he's out.
RESULT: NO DEAL
Napwell Shark Tank Update
The Shark Tank Blog constantly provides updates and follow-ups about entrepreneurs who have appeared on the Shark Tank TV show. This company was out of business before their episode even aired.
Napwell Company Information
Video