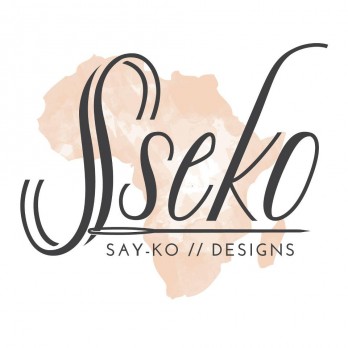 Ben and Liz Bohannon pitch Sseko Designs, their socially conscious line of hand-made leather sandals, shoes, handbags, scarves and other accessories, in Shark Tank episode 622. The business' Genesis was when Liz traveled to Uganda after graduating college in 2008 to do PR and communications for a non-profit. She met many young women who were struggling to fund their college educations, so she decided to start making sandals, employing the same young women. Their income from Sseko Designs allowed them to pay for their college educations. Bohannon gets a great deal of satisfaction knowing she's helping lift people out of poverty and giving their lives purpose.
They started out making sandals, now there is a whole line of other fashion accessories, all made by the women in Uganda. They sell on their website and at around 100 small boutiques all over the USA and Canada.
Liz and Ben are likely looking to expand their retail presence to national chain stores. A Shark will be able to help them open doors. Will a Shark design a good deal for Sseko Designs?
Sseko Designs Designs Shark Tank Recap
Ben and Liz open with an "at home" segment where she explains why she started her business and how she creates economic opportunity for her workers. When they enter the Tank, they ask for $300,000 for 10% of the company. They show off their sandals and explain their work-study program for the Ugandan women – complete with a video message from Uganda!
They explain they are a for profit company and their philanthropy comes from hiring the Ugandan women – there is no "percentage of profits for charity" deal. Barbara asks how Liz got into this and she tells the story of how the women she made friends with became her employees. She hands out sandals while explaining the program. She's had 47 women go through the program – all graduated college.
They made $1.1 million in sales this year and took out $250K in debt to hire sales people. They won't turn a profit for a couple of years. Barbara compares Sseko to Grace and Lace, but says they were hyper-focused on profit first. She doesn't see that in Ben and Liz and goes out. Mark doesn't question their profit motivation, but doesn't think they're realistic; he's out.
Kevin thinks the company is only worth $700K, he knows they won't get to a deal; he's out. Robert doesn't want to invest ahead of sales; he likes the cause, but he's out. Lori doesn't think the shoes were comfortable for her, she's out.
RESULT: NO DEAL
Sseko Designs Shark Tank Update
The Shark Tank Blog constantly provides updates and follow-ups about entrepreneurs who have appeared on the Shark Tank TV show. In the 48 hours following their original air date, they did a month's worth of sales. The company is still in business as of August, 2021. They've added handbags, outerwear, jewelry, home goods and coffee to their line of products. As of September, 2022, annual revenue is $24 million.
Posts About Sseko Designs on Shark Tank Blog
Sseko Designs Company Information
Video