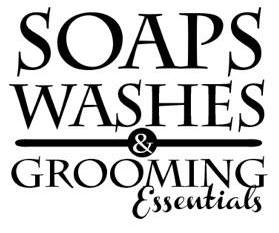 Lydia Evans pitches SWAG Essentials (short for Soaps Washes And Grooming Essentials), her line of grooming and skin care products for men, in Shark Tank episode 613. Evans created the line of products when her brother, a Master Barber, approached her about making a product for men that relieves ingrown hairs, razor burn, and breakouts. Evans, a Licensed Medical Esthetician, got straight to work and in 2012, SWAG Essentials was born.
The premier product, the SWAG Bar, is a glycerin based soap with loofah sponge material embedded in it that cleanses, exfoliates & disinfects the skin as you use it. SWAG Essentials also sells aftershave products, moisturizers, even foot balm. There's a lady's line of products she recently introduced called La Bella Dolce that features scrubs, creams, and bath oils too.
All SWAG Essentials products are natural and organic. You can purchase items from the website or from half a dozen Houston area boutiques. Items can be purchased separately or as part of a gift box.
Ms. Evans is likely looking for a Shark to help expand distribution. Will the Sharks step up with an investment proposal or will Lydia be left all lathered up?
SWAG Essentials Shark Tank Recap
Lydia enters seeking $125K for 20% of her business. She explains her background and product story. She gets the Sharks laughing and hands out samples. The bars she hands out have loofah embedded in them. Robert wants to know what is in it, but she doesn't want to release her ingredients.
She's sold $54K so far, 75% of that online. She has good margins, but she's making the product at home. She needs the Shark's investment to buy warehouse space to make product on a large-scale. Robert says he doesn't know soap, so he's out. Kevin thinks it's a hobby at this stage, so he's out. Lori says she loves innovation, but it's only one product, so she's out.
Mark wants to know why she hasn't sold more; he thinks it's too much work, so he's out. Daymond says Lydia knows more than him about the business; he thinks he couldn't be of help and he's out. All the Sharks like the product though.
RESULT: NO DEAL
SWAG Essentials Shark Tank Update
The Shark Tank Blog constantly provides updates and follow-ups about entrepreneurs who have appeared on the Shark Tank TV show. Even though Lydia didn't get a deal, her business took off – so much so that she gets an update segment in season 7, episode 704.
In the update segment, Lydia is at home. She explains she got a "crash course" in business after Shark Tank. She basically reiterated many of the things she told Shark Tank Blog in her update interview: she re-did her website and began making soaps in a production facility. Since appearing, she's done over $340K in sales and is looking at big box retailers. She's literally gone from a kitchen table business to a "real" business. At the end of the segment, she says "Call me, Daymond!"
In 2017, she moved production from her two-bedroom apartment to a 3,000-square-foot facility. New products like facial wipes and under eye masks were added as well. Lydia now offers a private label service for folks who want to get into the soap business. She also changed the name of the business to SW&G Supply House. As of January, 2022, the company is still in business with annual revenue of $2 million.
Posts About SWAG Essentials on Shark Tank Blog
SWAG Essentials Update – Interview with Lydia Evans
SWAG Essentials Company Information
Get Some NOW on Amazon – Free Shipping
Video