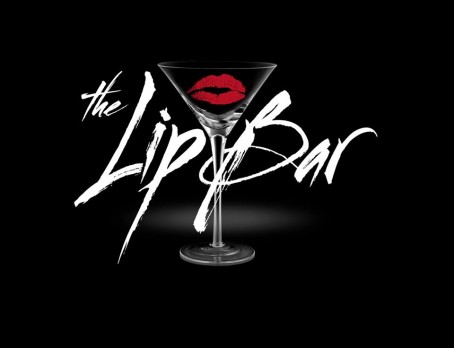 Melissa Butler and Roscoe Speres introduce The Lip Bar, their line of colorful, cocktail-inspired cosmetics, in Shark Tank episode 616. The Lip Bar is a line of lipsticks made from shea butter, avocado oil & jojoba oil which promises "Top Shelf Beauty with a Splash of Color." The hook is, each color is named after a cocktail, wine, or liquor (Cosmo, Merlot, Bourbon, etc). The colors are bold and bright: reds, purples, teals, and more.
Ms. Butler started the company in October, 2013 with an unsuccessful Indie Go-Go Campaign, raising $13,503 on a $27,000 goal. She was looking to buy a truck and create a mobile version of The Lip Bar. Now, The Lip Bar products are available on their website; there's even a "lipshots" page where you can see what the colors look like on lips.
When Butler appears on Shark Tank, it's unclear whether she still wants to pursue a mobile Lip Bar or whether she wants a Shark to help with more traditional retail distribution. Either way, she's likely looking for some mentorship along with some cash.
Will a Shark step up to the bar and invest?
The Lip Bar Shark Tank Recap
Melissa and Roscoe enter seeking $125K for 20% of their "brand." They explain the organic make-up and their variety of hues. They hand out samples and explain the "bar" concept. Lori likes the feel of her sample. Kevin says the big companies could sell blue lipstick. The women say they're about empowering women. The have $126K in sales over two years.
Melissa says she makes it at home and it costs $3 to make; they sell the product for $20. Lori thinks buying cosmetics online is tricky because the colors don't show well online. Robert thinks the Martini logo is no good and abruptly goes out. They explain their idea for a Lip Bar mobile and the Sharks hate it. Melissa says the blue colors attract a lot of attention.
The women target Daymond. He says they'll never create anything new in the world; he's out. Mark thinks the colors express confidence, but their branding is confused; he's out. Lori says make-up is great because of the margins, but tough because of the competition; she's out.
RESULT: NO DEAL
The Lip Bar Shark Tank Update
The Shark Tank Blog constantly provides updates and follow-ups about entrepreneurs who have appeared on the Shark Tank TV show. Even though she was denied by the Sharks, Melissa pushed on. She cold called a Target buyer and they launched on Target's website in 2016, and in stores in February of 2018. The lipstick is also readily available on Amazon.  In July, 2018, Unilever's New Voices Fund, which invests in ventures owned or managed by women of color, invested an undisclosed amount in the Lip bar.
It's a good thing she didn't listen when Kevin said "You only have so many minutes on Earth, don't waste them trying to sell lipstick." As of May, 2022, she has 26 female employees and the products are in Target, Meijer, Walmart and their company Flagship Store in Downtown Detroit. Annual revenue is $5 million.
Posts About The Lip Bar on Shark Tank Blog
Company Information
Video