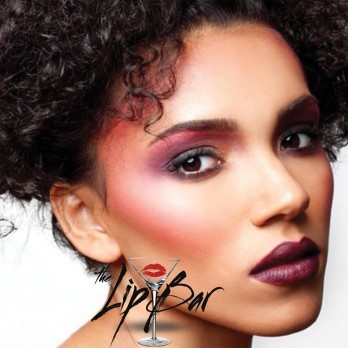 Melissa Butler initially wanted to have a mobile Lip Bar truck for her business, at least that's what she said she wanted the funds from a failed Indie Go-Go campaign for. The campaign raised around $13K – half what she was asking – and the truck never got rolling. The Lip Bar is still very much alive as a business though and Ms. Butler, along with Roscoe Speres, pitches it to the Sharks in episode 615.
The Lip Bar wants to be a "bar" for lipstick. The cocktail inspired hues have names like "Kamikaze," "Cosmo," and "Amaretto." The colors are bright to the point of garish, but the lipstick itself is all natural and contains shea butter, avocado oil, and jojoba oil.
Lip Bar is based in New York and Ms. Butler is trying to cash in on the New York nightlife scene with Lip Bar. Their promotional material is decidedly "party-centric" and geared to a younger audience. She says she wanted to create a brand that was "vibrant and youthful." Apparently, bright, bold lipstick is all the rage with the young, nightclub set. Butler herself is just 20 years old, so she's creating her brand for her generation.
My Take on Lip Bar
This is a product I'd never buy. I'm a guy – I don't wear lipstick, nor do I see myself wearing it in the future. When a product like this comes on the Shark Tank, I consult one of my four daughters and/or my wife. I showed the Lip Bar webpage to my ten-year-old, my seventeen-year-old, and my wife (forever 29 years-old).
They all thought some of the shades were very cool. Merlot, Sweet Shiraz, Cosmo, and Whiskey were their favorites. They all thought the blue lipsticks were "clownish." I tend to agree on the blue hues, in Ms. Butler's video, she's wearing a blue lipstick and I find it a bit odd. It might be good for Halloween, but I think it looks silly. I suppose there's something to be said for variety and stepping outside the box, but blue lipstick doesn't do it for me.
That said, I'm not a twenty-something New Yorker. Maybe that's all the rage, but if it is, I don't know anything about it! At the core, this is a lipstick business. If the lipstick is good, it will sell, regardless of the blue colors. If those don't sell, they'll be discontinued, if they do, they'll stay; the market will decide. The real question is how will Melissa sell this product. That's probably why she's in the Shark Tank.
Do Sharks Step up to the (Lip) Bar?
Cosmetics is a huge, multi-billion dollar industry. There is a lot of money to be made, but it's controlled by BIG players. This will be Lip Bar's biggest objection: how to you plan to compete with the big companies? Of course sales will count for something, as will the proper valuation, but Ms. Butler's ability to articulate her business strategy will be the biggest single factor towards getting an investment.
I really can't see the guys paying too much attention to this business, other than a few wisecracks from Mr. Wonderful. I don't think Barbara will have interest either. The only fit I can really see is Lori. Cosmetics sell well on QVC and if Lori likes this deal, she'll bid.