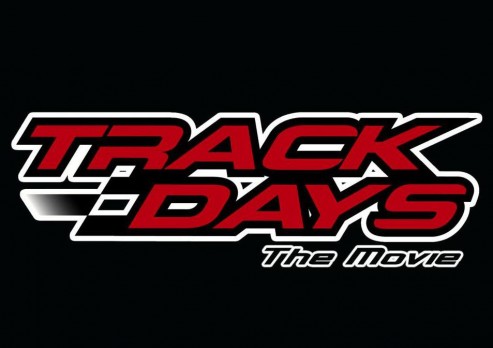 Track Days is a movie about motorcycle racing that seeks start-up funding in Shark Tank episode 425. The project is a collaboration between James LaVitola, a former stuntman who lists Fast and Furious, Transformers & Friday Night Lights (and others) in his portfolio, writer Cliff Dorfman, and producer Brian Pitt. LaVitola sees an opportunity with a movie about motorcycle racing – the second most watched sport in the USA: there are NO movies on this subject. They have a Kickstarter page up and they're looking for $2 million (on April 29, 2013 they list $1009 in funds raised). Track Days has some initial sponsors, but they're still a long way from making the $2 million number, so they hope the Sharks can provide an infusion of capital.
Track Days the Movie Shark Tank Recap
James LaVitola and Brian Pitt are seeking $5 million in exchange for 34% equity in the production "Track Days, the Movie."
Mark Cuban goes out without even hearing the pitch.
The pair pass out popcorn, candy, and promotional items to the Sharks, perhaps hoping to soften their tough hides for the movie, and present a brief trailer. LaVitola explains that movies are "a crapshoot" but promises to make the Sharks "the house, and the house always wins."
Without a finished script, or much more than a brief, flashy trailer, the pair sink fast in the waters of the Shark Tank.
Daymond John reveals that he was an investor in an earlier movie. He says "it was a horror movie in terms of getting my investment back." He's out.
The pair present the idea that they'd put the money in an escrow account, and the movie wouldn't be made until the investor is "happy with the calculated risk."
"It is a horrifically bad idea. I forbid you to proceed," says Kevin O'Leary. "I'm out."
Barbara Corcoran quickly follows, leaving only Robert Herjavec. The pair pull their last card, revealing that a cardboard cutout of Herjavec is the face behind the mannequin's helmet. Although the Sharks give the two points for showmanship, Herjavec goes out, and the pair leave the stage without a Shark deal.
Track Days The Movie Shark Tank Update
A movie with no script, no actors, and no Shark interest has no future. The social media for Track Days the Movie went dark shortly after the airing, and the website is a single, blank page. It appears that the "new" approach to Hollywood, using money as bait to lure big name actors and writers, failed to attract the attention of Sharks, or of any other investors. Track Days the Movie went off the rails in the Shark Tank, and never regained traction. It sank beneath the weight of overconfidence and too much flare, not enough substance, never to be seen again.
Posts About Track Days the Movie on Shark Tank Blog
Company Information
Track Days Movie Trailer

Kickstarter Video